Album Essentials: Paul Simon - "Graceland"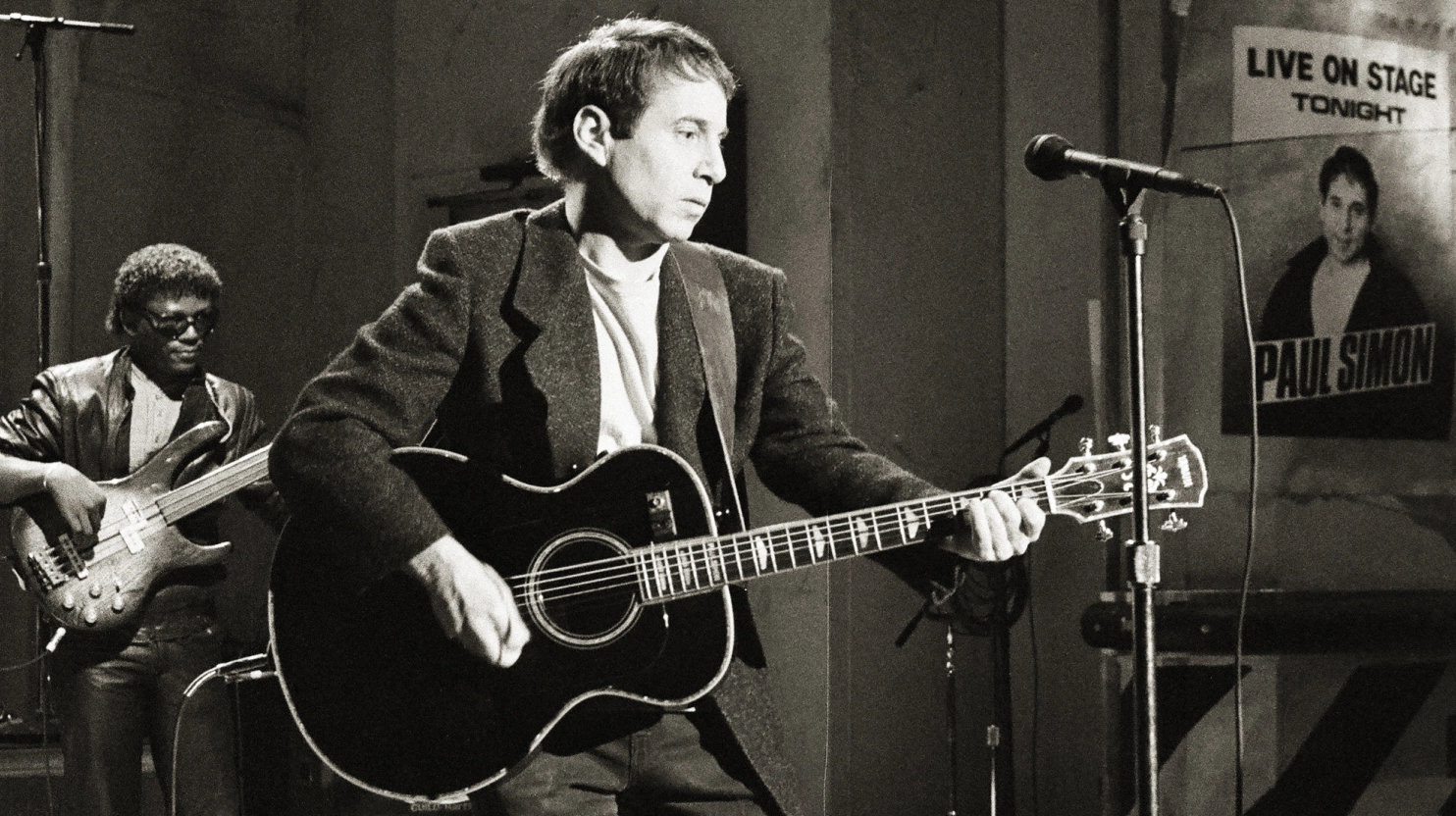 By Dave Swanson - Summit FM Contributor
After parting ways with Art Garfunkel in 1970, Paul Simon felt free to wander musically. The pressures of the huge success the duo had maintained had only gotten larger and Simon wanted to break free of formula. His first solo album, 1972's self-titled release, The two singles from that album were both hits, and incorporated influences from reggae to Brazilian style within Simon's pop format. The follow up, 'There Goes Rhymin' Simon' in 1973, tossed some jazz and gospel into the mix. This was Simon's template and was serving him well.
By 1975, Simon was back on top with 'Still Crazy After All These Years,' and album which even included a brief reunion with Garfunkel on the hit 'My Little Town,' His high ride was about to crash. Following this Grammy winning, chart topping album, Simon left his record label, and stayed out of the studio for nearly five years, finally issuing 'One Trick Pony' in 1980, along with a film of the same name in which he stared. Not that the album was a flop, but it failed to catch the fire he was riding when he dropped out of sight. The next album, 'Hearts and Bones' fared far worse, barely making the Top 40. By 1984, Simon was in need of another drastic change.
Welcome 1986 and seemingly out of far left field, here comes Simon with and album no one expected. Incorporating a wide variety of styles and influences, Simon created what many would call his solo masterpiece. 'Graceland' was overflowing with energy, fresh air and excitement thanks in large part to all these varied influences. Merging a variety of South African music styles with zydeco, pop, rock and R&B, he created his own take on world music with all roads leading from these distant corners right back to his songbook. Ladysmith Black Mambazo and Youssou N'Dour put their stamp on the recordings as did pop legends the Everly Brothers guested as did Linda Ronstadt, Adrian Belew.
Also lending a hand were Los Lobos, the multi-cultural roots rockers who had been making great strides at the time with their album, 'Will The Wolf Survive.' With Warner Brothers a common label between them, it was suggested by label bosses Lenny Waronker and Mo Ostin that Los Lobos lend a hand to the making of the album. This is where things get interesting.
"We go into the studio, and he had quite literally nothing. I mean, he had no ideas, no concepts, and said, 'Well, let's just jam,' saxophonist Steve Berlin told Jambase in a 2006 interview. "None of us were comfortable; it was like this very alien environment to us. Paul was a very strange guy. The guy was clueless."
"So we go back in the second day, David (Hidalgo) starts playing one of our songs, a song we started working on like an existing Lobos sketch of an idea that we had already started doing. Paul goes, "Hey, what's that?" We start playing what we have of it, and it is exactly what you hear on the record. So we're like, oh, ok, we'll share this song.
"A few months later, the record comes out and says 'Words and Music by Paul Simon' and we were like, what the f--- is this? We tried calling him, and we can't find him. Weeks go by and our managers can't find him. We finally track him down and ask him about our song, and he goes, "Sue me. See what happens."
On the tour that followed, Simon incorporated a cast of South Aftrican musicians to recreate those sounds live. From the harmless pop of 'You Can Call Me Al' to the album's signature title track, it was unlike anything Simon had taken on before. 'Graceland' was a risk that paid off artistically and commercially as the album sold over 15 million copies and snagged a Grammy for album of the year. It remains a key piece of Paul Simon's catalog and a Summit Essential.