Timeline: 1980 - New Wave Hits 'Times Square'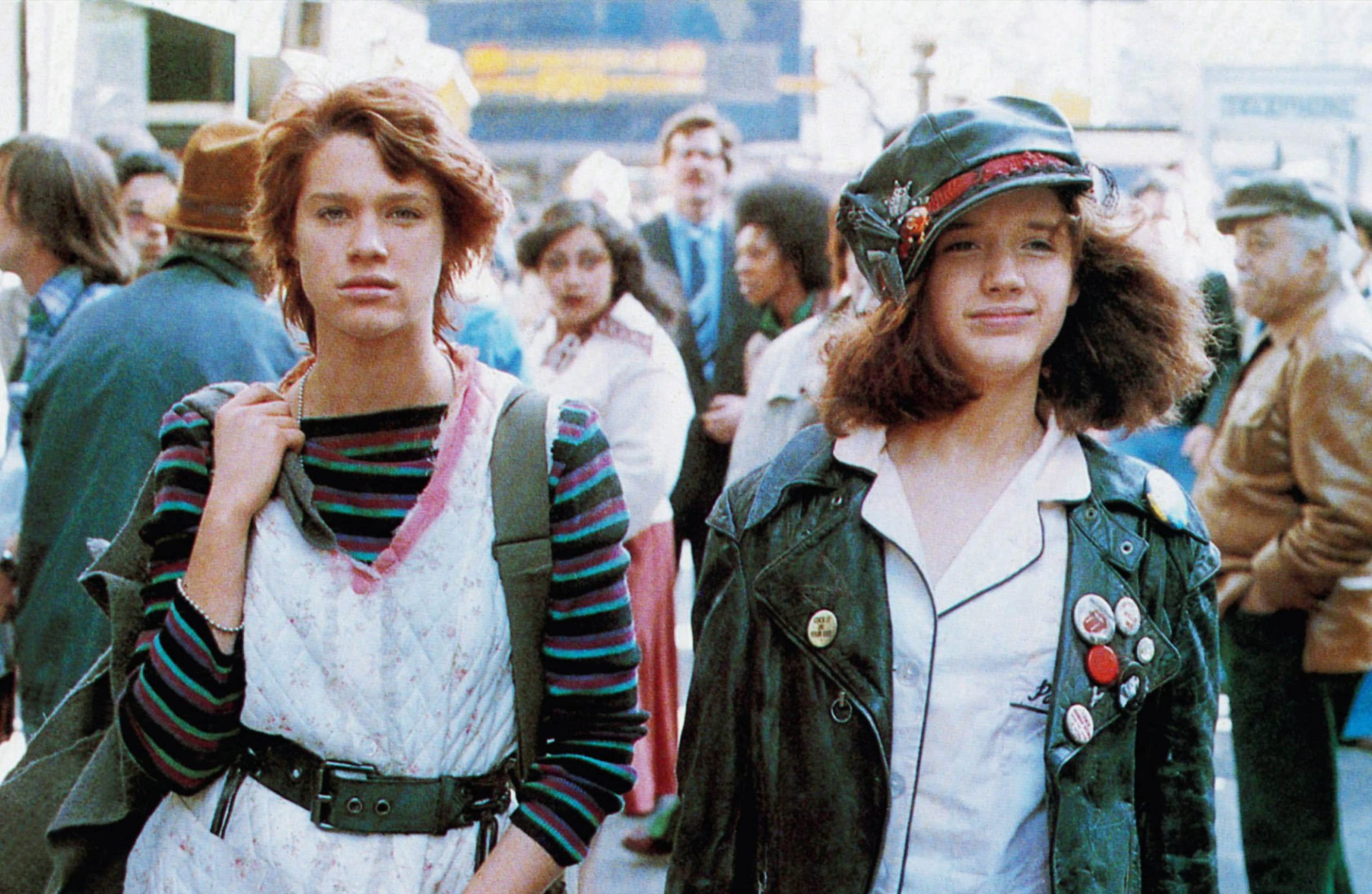 Posted
September 28, 2023
By Dave Swanson - Summit FM Contributor
Seemingly every youth culture movement has its moment in the spotlight, its day in the sun. Sometimes it a fleeting flash, while other times it's a slow burn that ends up lingering beyond sell date. When the 'punk' movement hit the press in, for sake of argument, 1977, it became tabloid fodder as well as a massive influence on the British youth. America, however, wasn't ready to buy stock just yet.
Whether it was because America was too large a territory to cover the way it played out in the UK, or whether it was a general complacency or hesitancy to buy this stance outright, it was not flying in the States. Press, radio and other media showed minimal interest born more out of rubber necking curiosity than genuine interest.
The landscape began to shift somewhat once Sire Records head honcho Seymour Stein had the idea to use the term 'New Wave' in place of 'punk rock' to describe these new acts, particularly those that were a bit more polished. By doing so, the press thought they had acquired a whole new spin on things and fans didn't have to feel embarrassed by succumbing to that evil punk music the papers and television had been sensationalizing with tales of onstage vomiting, gang mentality and a crude and inept musical approach. While there were grains of truth in said media portrayal, it was hype in overdrive.
Once the new wave was rolling, it started to turned a profit. Acts like the Cars, Blondie, the Pretenders, Talking Heads and on and on, would gradually gain ground and sell records, and as the 1980s knocked, the door was wide open for many of these new acts. Hollywood is never far behind once cash registers ring, so why not a film based on the 'new wave' era we were now plunged into?
Released in October 1980, 'Times Square' was a fleeting moment in time that failed to connect the dots, though it did leave a wonderful soundtrack in its wake. Produced by Robert Stigwood, fresh off the previous cinematic debacle of the 'Sgt. Pepper's' film adaptation, 'Times Square' starred a cast of unknowns, the biggest marque name being Tim Curry who, aside from his legendary role in 'The Rocky Horror Picture Show,' had also become a recording artist of minimal success, good records though they were.
In short, two misfit kids meet in a hospital where both are being observed for potential mental illness. Nicky Marotta (played by Robin Johnson) and Pamela Pearl (played by Trini Alvarado) become fast friends, one aggressive and outspoken, the other shy and reserved. The character of Nicky was, visually at least, based on Joan Jett who, coincidentally, screen tested for the film. "When I first saw the girl, I thought it was me," Jett recalled in a 1983 interview.
Meanwhile, the city of New York is under fire for becoming what, in reality it was, a rough and often dangerous place that also happened to be full of adventure, personality and excitement. Local radio dj Johnny LaGuardia (Curry) is vocal about not gentrifying the city.
As the film unfold, the girls bust out of the mental hospital, seek refuge and purpose by forming a band and connecting with Laguardia .Calling themselves the Sleeze Sisters the duo dished out street poetry (?) with a punk attitude and songs that would be very much out of fashion and, quite simply banned in 2023. The girls hit the recording studio with "Damn Dog' and "Your Daughter Is One," whose lyrics would be unprintable by most standards of 2023.
One thing leads to another, the girls have a falling out over ideas about their own lives, but ultimately Mr. DJ brings the two back together in time for them to announce a special free concert to be held on the rooftop of a movie theater in Times Square. With the cops searching for Nicky, following the performance, she makes a break for it by jumping off the rooftop. Oh the drama!
The film was, and remains, a cult favorite at best. The real star was the soundtrack album. Release on RSO Records, it featured a checklist of then contemporary new wave heroes such as the Pretenders, Gary Numan, Joe Jackson, Ramones, Talking Heads, the Ruts, and the Cure, as well as a few elder statesmen like Roxy Music, David Johansen, and Patti Smith. One track, 'Take This Town' by XTC was unavailable elsewhere for many years. Other music from the film is also featured and as is so often the case, the music has a far better fate that the film cash in.