By Dave Swanson - Summit FM Contributor
Santana exploded onto the rock scene in a literal purple haze at the legendary Woodstock Festival in August of 1969. Having been gifted a fairly large dose of LSD from the Grateful Dead's Jerry Garcia, lead guitarist Carlos Santana settled in for a long trip before he and his band were set to play. Shortly thereafter, the schedule got rearranged and Santana were told they were up "next." The then high-flying guitarist understandably freaked out at the idea of going onstage in front of half a million people while tripping on Owsley's finest. Keep in mind, Santana were a brand new band that had yet to release their debut album.
The performance went down famously and has long been considered one of the festival highlights. One week later, the debut album from Santana was released to universal acclaim, thus starting the ascent of this unique band that were more than adept at combining rock, blues, soul and psychedelia with Latin influences to make an unforgettable sonic adventure. 'Evil Ways' hit the US Top 10 as the band gained ground.
One year later, September 23 1970, they unleashed 'Abraxas,' their second LP which pushed their musical exploration even further. Carlos, and company, had continued to refine their sound and style as they applied it to two vastly different songs, making these outside compositions truly their own.
'Black Magic Woman' was a 1968 record by England's Fleetwood Mac, Written by Mac guitarist Peter Green and released as a single in early 1968, it quickly became an early Mac classic despite never being a chart hit. Santana would change that, taking their version into the American charts as their second Top 10 hit.
'Abraxas' featured another choice cover version, a song originally written and performed by Latin music hero Tito Puente back in 1962. A classic Latino pop song revamped by Santana connected with US record buyers, sending it to No. 13 when released as a single in early 1971. Over time, it has become one of Santana's signature songs.
There is more to 'Abraxas' than the two major hits however, 'Mother's Daughter,' written by keyboardist Greg Rollie, was a straight ahead rocker that showed off not only some ace guitar playing, but also what a brilliant rhythm section the band had, while 'Samba Pa Ti' and 'El Nicoya' dove deeper into the Latin groove while keeping the acidic glow intact.
Though perhaps not as triumphant as their debut, 'Abraxas' was a strong effort, hitting the top of the US LP charts, and helped secure Santana's standing in the early '70s music scene. So enjoy this week's 'album essential,' an album that was able to breakthrough to the masses in an era that was wide open, before everything, every band, and everyone had to be labeled. They were just, quite simply, Santana!
To support and enrich music education in Stark country, The Summit FM is thrilled to announce a donation of instruments to Canton City School District. The station's "Music Alive" program aims to provide students with enhanced opportunities to explore and develop their musical talents, foster creativity and a deeper appreciation for the arts.
As part of its commitment to promoting cultural enrichment and education, The Summit FM has recognized the importance of a well-rounded education that includes access to the arts. By partnering with several area school systems, the station is taking a proactive step towards ensuring students have the resources to engage in meaningful musical experiences.
The donation includes a variety of string instruments, ranging from electric, acoustic, and bass guitars. These instruments are intended to cater to a wide range of musical interests and talents among the students. The goal is to provide the tools for students to learn to play these instruments and inspire a lifelong love for music.
"We firmly believe that music is a universal language that can unite communities and inspire individuals," said Tommy Bruno, General Manager of The Summit FM. "Through this donation, we hope to nurture students' musical talents and contribute to a more vibrant and culturally enriched society."
The Marilyn Stroud Music Alive Program reflects a commitment to the growth and development of our regional arts community. This collaboration with our partner school distracts showcases the positive impact that can be achieved when organizations come together to support education and the arts.
The Canton City Schools music department expressed gratitude for the donation, recognizing the significance of having access to quality musical instruments. "This generous donation will undoubtedly have a lasting impact on our students," said George Dean, music educator at Canton City Schools. "It will open up new avenues of learning, self-expression, and creativity that will stay with them throughout their lives."
Both The Summit FM and Canton City Schools are excited about the potential of this partnership to inspire students and create a more vibrant local arts community. The donated instruments will be put to immediate use in music classes, school performances, and various extracurricular activities.
For more information about The Marilyn Stroud Music Alive Program, or to make an instrument or cash donation, click here or call 330.761.3099. 
By Chad Miller - Summit FM Music Director
Since way back in 2005, the Nelsonville Music Festival, founded by Stuart's Opera House, has been a recognized leader -- albeit on a smaller scale -- as one of the most successfully and musically diverse annual music festivals in the country. Last year, over Labor Day weekend, was its first appearance in its new home at the Snow Fork Event Center camping site just outside of town, and it was my first year attending as well. I absolutely loved it there -- from the all the great artists performing over the weekend to the beautiful surroundings of its new location -- and everything in between. I kept saying to myself while I was there that weekend that as a music nerd and avid concert goer, why hadn't I ever been to this before?!
This year's Nelsonville Music Festival will make its return to the Snow Fork Event Center from July 21-23 and I'm so excited to get down there and take it all in and see as much live music as I possibly can! Below are some of the acts I'm looking forward to seeing the most:
Who all is going? If so, who are YOU looking forward to seeing?? Check out the full line up here: https://nelsonvillefest.org/
Like what you hear? Please email me at chad@thesummit.fm and let me know what you think!
Kurt Vile & the Violators "One Trick Ponies"
Headlining the Friday, July 21st portion of the festival, this one comes from his 2018 album "Bottle It In" and really is an infectious laid-back groove as only Kurt Vile can do with his laconic and chill style. The backing vocals over the chorus make this singalong even more enjoyable. Kurt Vile joined Summit members for a very memorable Studio C session back on April 1st, 2016 as well. This will be a bittersweet appearance though as longtime Violators guitarist Rob Laasko recently passed away of cancer in early May.
Alex G "Runner"
Headlining the Saturday, July 22nd portion of the festival, this song was one of the biggest at non-commercial public radio back in late 2022 from his latest album "God Save the Animals". A rather prolific independent artist from the Philadelphia area, he's always been one to embrace the lo-fi aesthetic and is known for writing complex songs with deceptively catchy hooks. This song is no different as it includes many different things going on with it that make it a serious earworm once it lodges itself into your brain.
Margo Price "Been to the Mountain"
Appearing as part of the Saturday, July 22nd portion of the festival, this in-your-face song from Margo is on her latest album "Strays", her fourth full length which was one of this year's first album releases. So much of her music leans into her overcoming obstacles and being resilient and this song really takes that personification up a notch, by telling a fiery truth of all she's been through to get to this point in her career, and most importantly, her life up to the present day.
Big Thief "Dried Roses"
Headlining the Sunday, July 23rd portion of the festival, a band that is uniquely their own in only the idiosyncratic way they can be, Big Thief comes to Nelsonville with not just a huge cult following, but also a great sense of freewheeling looseness with their music as of late. This deep cut from their latest double album"Dragon New Warm Mountain I Believe in You" has been one of my personal favorite new music discoveries of the last several years. This is a beautifully simple and spare song that makes me think of the quiet moments of living in a farmhouse way out in the country and the simple routine of waking up very early on a winter's morning and slowly starting one's day.
Alvvays "Belinda Says"
Appearing as part of the Sunday, July 23rd portion of the festival, this beloved indie pop band from Toronto comes in with their third album "Blue Rev" being one of the most well received of 2022 and a Juno Award earlier this year (Canada's version of the Grammys) for Alternative Album of the Year. This particular track is a standout to me as it's also representative of the album as a whole going away a bit from the sticky sweet pop leaning jangle rock of their first two albums in favor of a more shoegaze-y slightly noisier sound on this record. A terrific and fun live band that I can't wait to see this year at Nelsonville!
Wednesday "Quarry"
Appearing as part of the Sunday, July 23rd portion of the festival, this band out of Asheville, North Carolina have themselves arguably one of the biggest indie rock hits of the year with this song off their new album "Rat Saw God". There's quite a story being told in this song as it describes all the goings on of a shady cast of characters in a neighborhood that makes you want to find out even more about them and what other secrets they're keeping from us. All of this while being very melodic even as it crashes into grunge rock territory throughout.
Join host Ryan Humbert for a special episode of the Americana Roundup on the Summit FM, this coming Sunday, May 28 from 9 to 11AM.
Ryan will take an in-depth musical look at the Bakersfield sound and California country, featuring historic music from Buck Owens, Merle Haggard, Dwight Yoakam, Wanda Jackson, Gram Parsons, Susan Raye, The Flying Burrito Brothers and much more.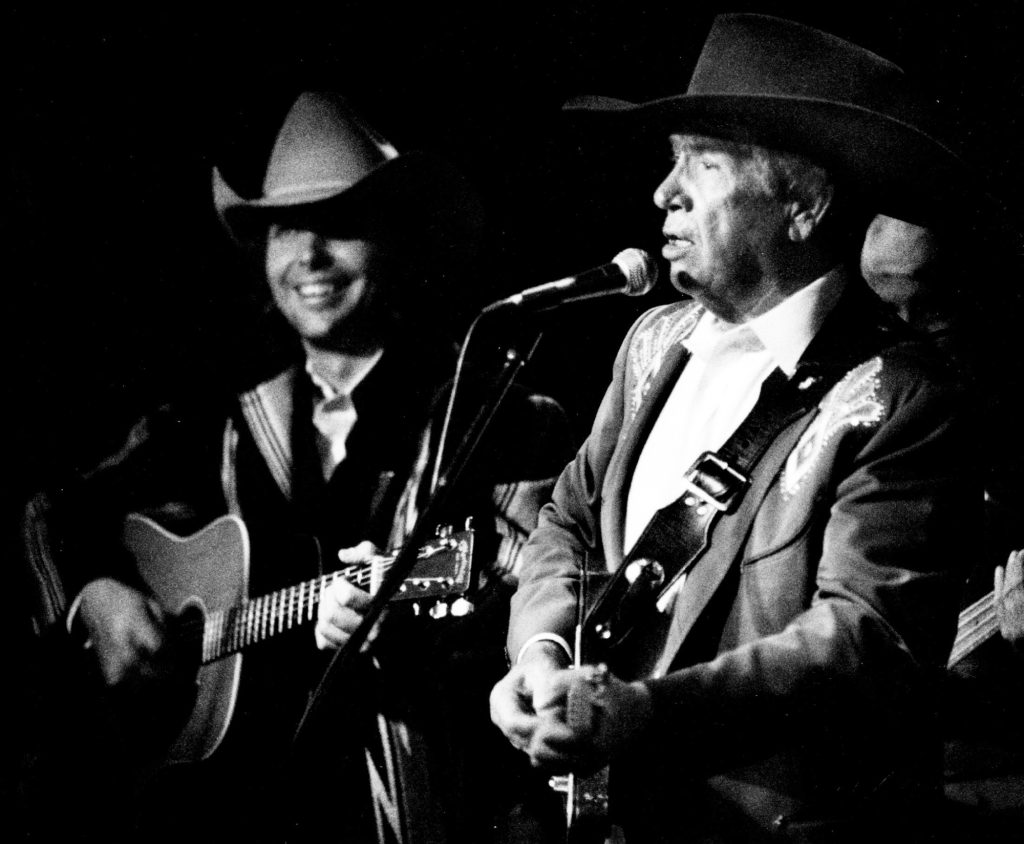 Singer-songwriters Charley Crockett and Margo Price lead the the 2023 Americana Honors and Awards with three nominations each for Artist, Album and Song of the Year.
The awards will be handed out Wed, Sept. 20 at the Ryman Auditorium during AmericanaFest 2023, running Sept. 19 - 23. A complete list of nominees follows:
ALBUM OF THE YEAR:
"Big Time," Angel Olsen; Produced by Angel Olsen and Jonathan Wilson
"Can I Take My Hounds To Heaven?," Tyler Childers; Produced by Tyler Childers
"El Bueno y el Malo," Hermanos Gutiérrez; Produced by Dan Auerbach
"The Man from Waco," Charley Crockett; Produced by Bruce Robison
"Strays," Margo Price; Produced by Margo Price and Jonathan Wilson
ARTIST OF THE YEAR:
Charley Crockett
Sierra Ferrell
Margo Price
Allison Russell
Billy Strings
DUO/GROUP OF THE YEAR:
49 Winchester
Caamp
Nickel Creek
Plains
The War and Treaty
EMERGING ACT OF THE YEAR:
Adeem the Artist
S.G. Goodman
William Prince
Thee Sacred Souls
Sunny War
INSTRUMENTALIST OF THE YEAR:
Isa Burke
Allison de Groot
Jeff Picker
SistaStrings (Chauntee and Monique Ross)
Kyle Tuttle
SONG OF THE YEAR:
"Change of Heart," Margo Price; Written by Jeremy Ivey, Margo Price
"I'm Just a Clown," Charley Crockett; Written by Charley Crockett
"Just Like That," Bonnie Raitt; Written by Bonnie Raitt
"Something in the Orange," Zach Bryan; Written by Zach Bryan
"You're Not Alone," Allison Russell featuring Brandi Carlile; Written by Allison Russell
Come join The Summit FM at Canal Park on Sunday, May 28th!
There are 100 discounted tickets at a special $9.13 price!
Sit with fellow Summit FM members and watch as the RubberDucks take on the Bowie Baysox on Sunday, May 28th at 6:35 PM. Stay after the game for post-game fireworks!
The special $9.13 tickets are available until 1) Saturday, May 27th at 11:59 PM EST or 2) they sell out. If no more tickets are available, guests will be able to purchase a discounted $12 ticket to come and join in on the fun.
All ticket purchases are final. Tickets at Canal Park are digital for the 2023 season, please head to our website https://www.milb.com/akron/tickets/digital-ticketing-help for information on how to access your tickets. If you run into any issues on the day of the game, please stop by any of our box office windows.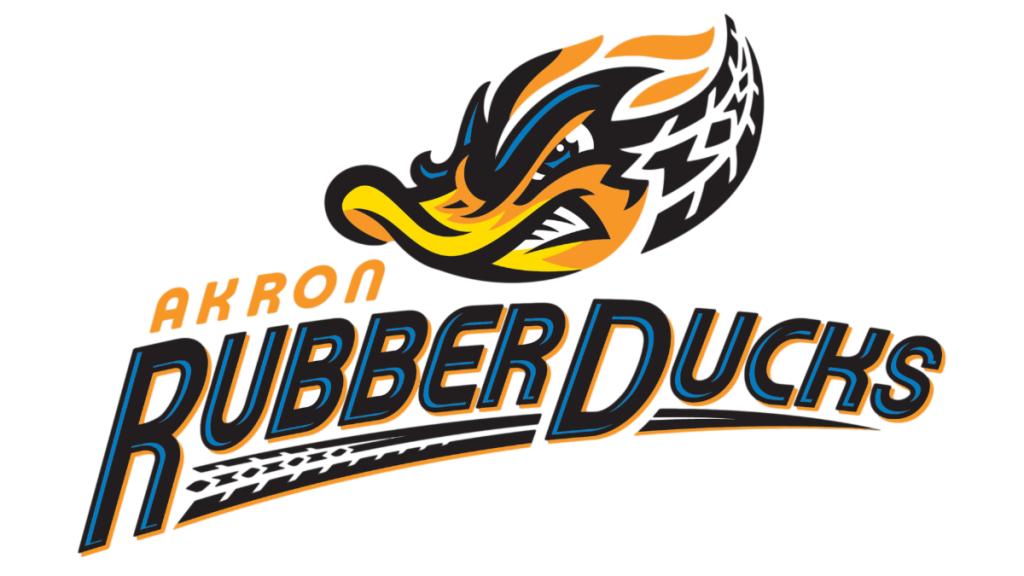 From Akron & Beyond, a new radio show/podcast that delves into the music and culture of a midwestern mecca - the past, present, and future of the "Akron Sound!"
Hosted by Bob Ethington (Unit 5) and Nick Nicholis (The Bizarros), the program features interesting guests, awesome music, and plenty of laughter.
New episodes air at 10PM Thursday nights on The Summit FM, and are then available on thesummit.fm -- or wherever you stream your favorite podcasts!
Miss an episode? Check them out here:
From left to right: Nick Nicholis and Bob Ethington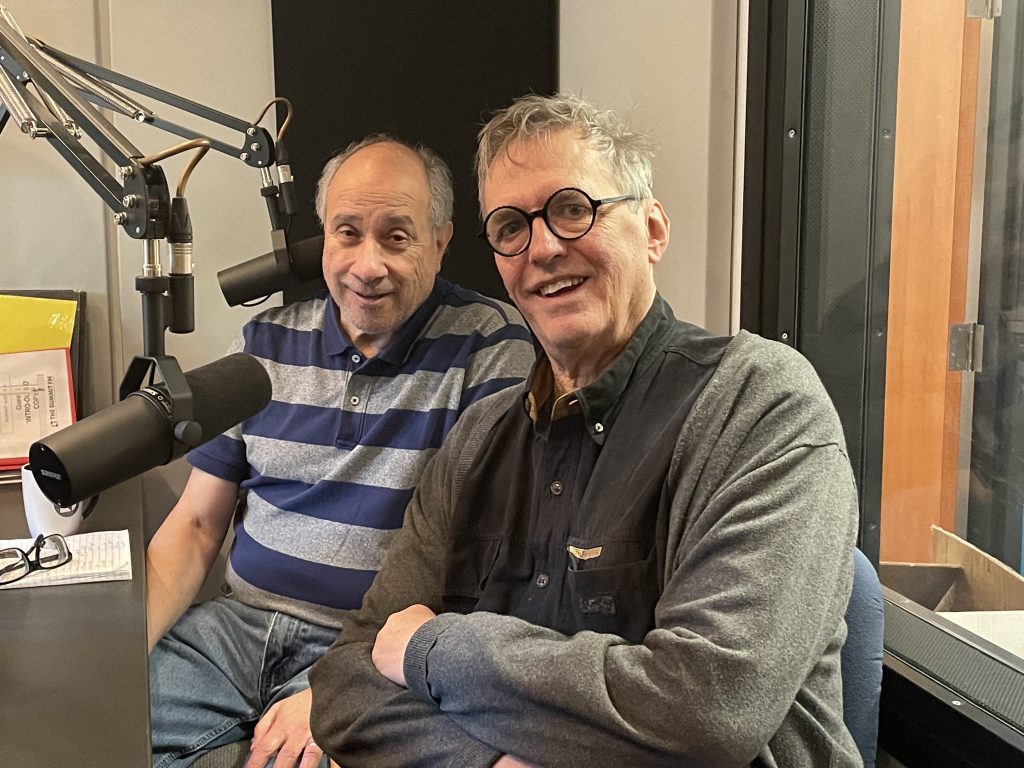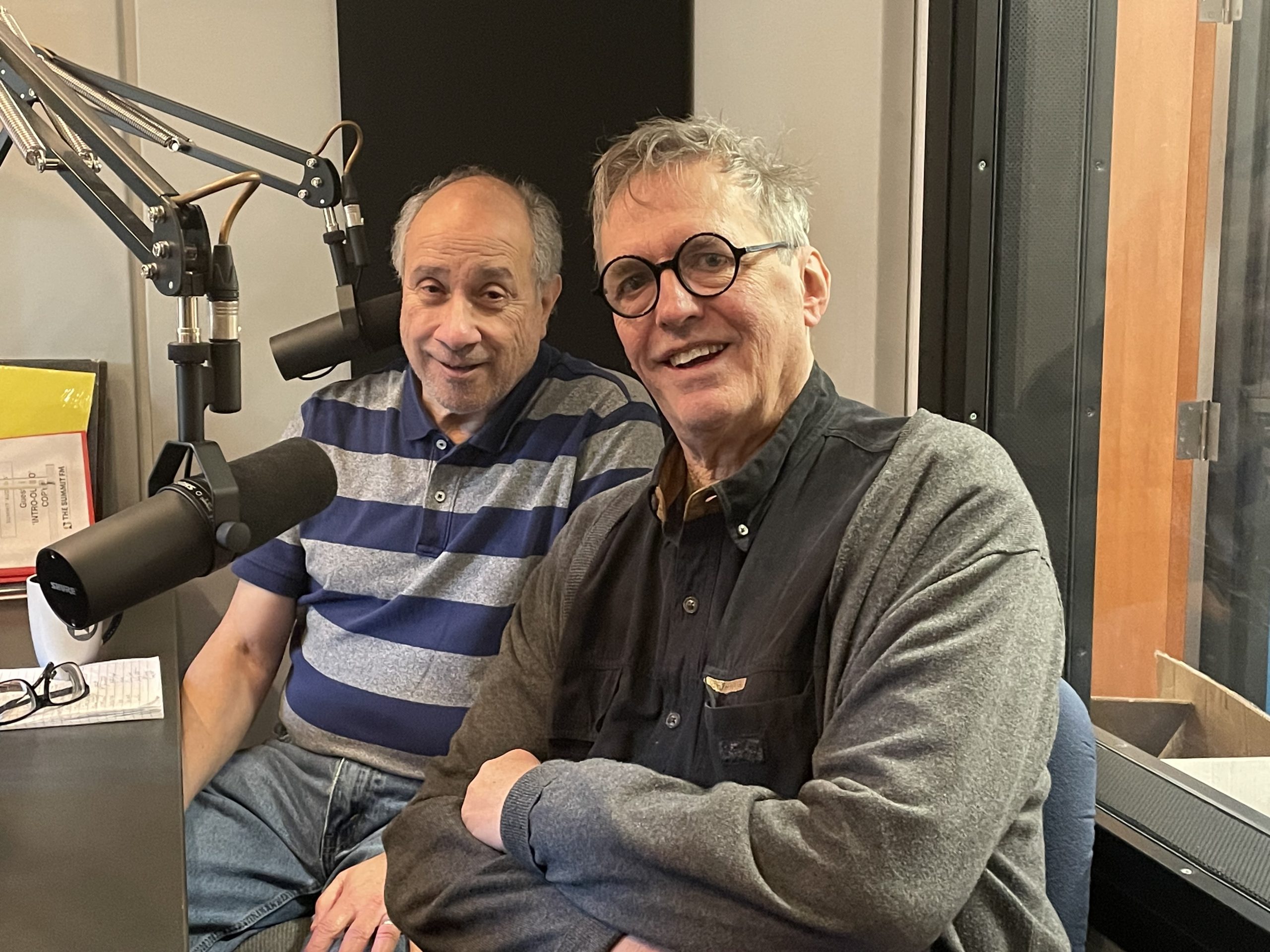 Our friends The War & Treaty, Michael and Tanya Trotter, stopped by The Summit FM on the first day of our Spring Membership drive! They played a passionate set of stripped-down songs from their new album, "Lover's Game" for a room full of Summit FM members.
Stay tuned to our Western Reserve PBS television show "Studio C Sessions," as well as our Youtube page, to see clips from their performance!
Get invites to Studio C performances by becoming a member of The Summit FM
Pictured: Summit Music Director Chad Miller and Michael & Tanya Trotter