Join host Ryan Humbert for a special episode of the Americana Roundup on the Summit FM, this coming Sunday, May 28 from 9 to 11AM.
Ryan will take an in-depth musical look at the Bakersfield sound and California country, featuring historic music from Buck Owens, Merle Haggard, Dwight Yoakam, Wanda Jackson, Gram Parsons, Susan Raye, The Flying Burrito Brothers and much more.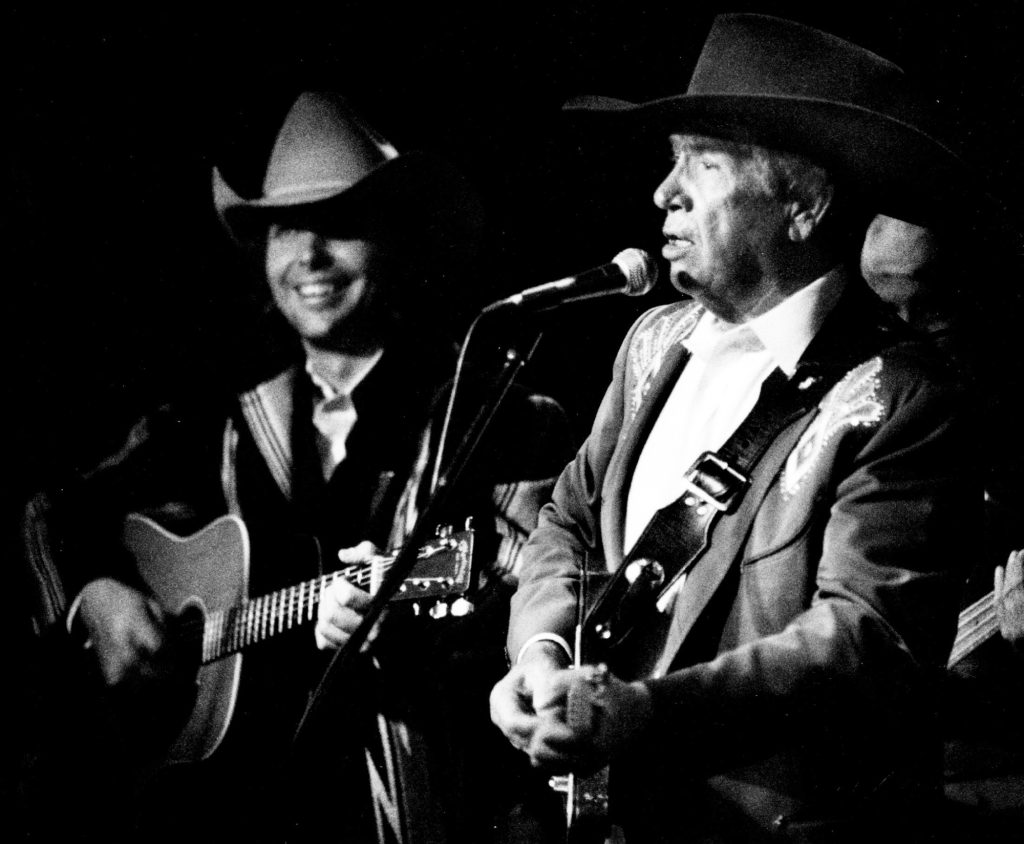 Singer-songwriters Charley Crockett and Margo Price lead the the 2023 Americana Honors and Awards with three nominations each for Artist, Album and Song of the Year.
The awards will be handed out Wed, Sept. 20 at the Ryman Auditorium during AmericanaFest 2023, running Sept. 19 - 23. A complete list of nominees follows:
ALBUM OF THE YEAR:
"Big Time," Angel Olsen; Produced by Angel Olsen and Jonathan Wilson
"Can I Take My Hounds To Heaven?," Tyler Childers; Produced by Tyler Childers
"El Bueno y el Malo," Hermanos Gutiérrez; Produced by Dan Auerbach
"The Man from Waco," Charley Crockett; Produced by Bruce Robison
"Strays," Margo Price; Produced by Margo Price and Jonathan Wilson
ARTIST OF THE YEAR:
Charley Crockett
Sierra Ferrell
Margo Price
Allison Russell
Billy Strings
DUO/GROUP OF THE YEAR:
49 Winchester
Caamp
Nickel Creek
Plains
The War and Treaty
EMERGING ACT OF THE YEAR:
Adeem the Artist
S.G. Goodman
William Prince
Thee Sacred Souls
Sunny War
INSTRUMENTALIST OF THE YEAR:
Isa Burke
Allison de Groot
Jeff Picker
SistaStrings (Chauntee and Monique Ross)
Kyle Tuttle
SONG OF THE YEAR:
"Change of Heart," Margo Price; Written by Jeremy Ivey, Margo Price
"I'm Just a Clown," Charley Crockett; Written by Charley Crockett
"Just Like That," Bonnie Raitt; Written by Bonnie Raitt
"Something in the Orange," Zach Bryan; Written by Zach Bryan
"You're Not Alone," Allison Russell featuring Brandi Carlile; Written by Allison Russell
Come join The Summit FM at Canal Park on Sunday, May 28th!
There are 100 discounted tickets at a special $9.13 price!
Sit with fellow Summit FM members and watch as the RubberDucks take on the Bowie Baysox on Sunday, May 28th at 6:35 PM. Stay after the game for post-game fireworks!
The special $9.13 tickets are available until 1) Saturday, May 27th at 11:59 PM EST or 2) they sell out. If no more tickets are available, guests will be able to purchase a discounted $12 ticket to come and join in on the fun.
All ticket purchases are final. Tickets at Canal Park are digital for the 2023 season, please head to our website https://www.milb.com/akron/tickets/digital-ticketing-help for information on how to access your tickets. If you run into any issues on the day of the game, please stop by any of our box office windows.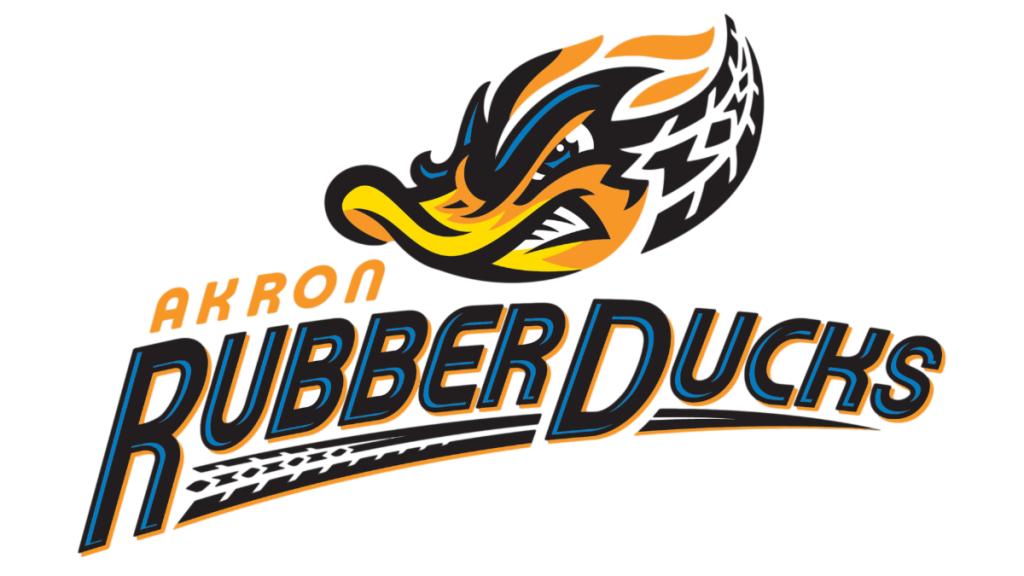 From Akron & Beyond, a new radio show/podcast that delves into the music and culture of a midwestern mecca - the past, present, and future of the "Akron Sound!"
Hosted by Bob Ethington (Unit 5) and Nick Nicholis (The Bizarros), the program features interesting guests, awesome music, and plenty of laughter.
New episodes air at 10PM Thursday nights on The Summit FM, and are then available on thesummit.fm -- or wherever you stream your favorite podcasts!
Miss an episode? Check them out here:
From left to right: Nick Nicholis and Bob Ethington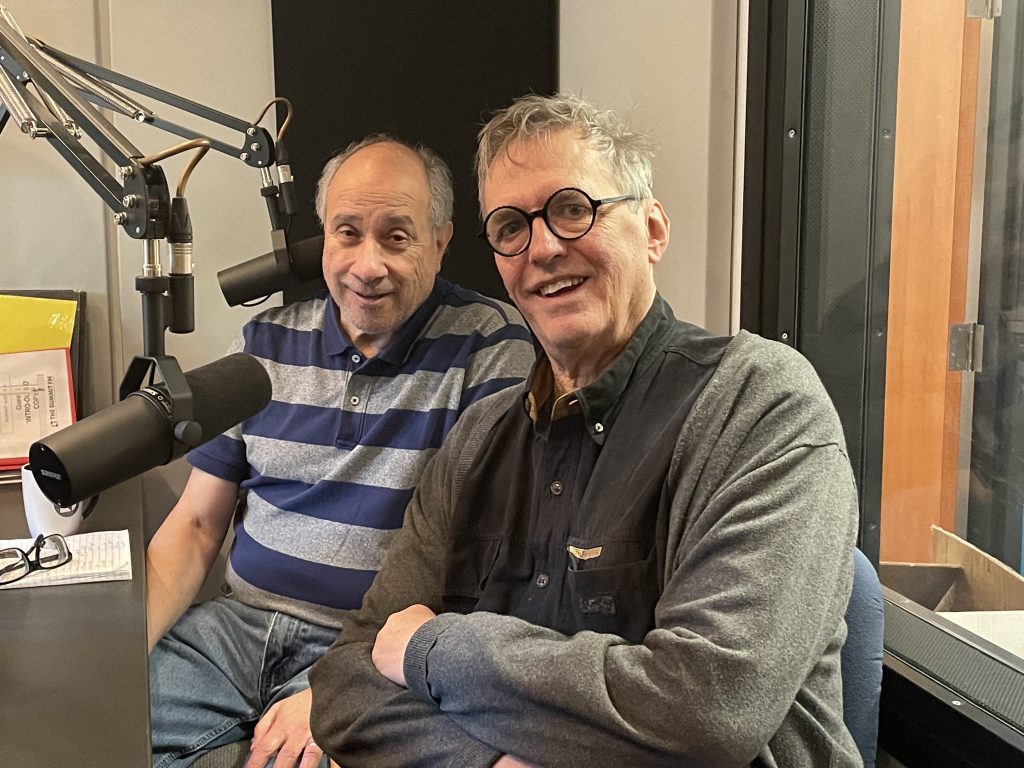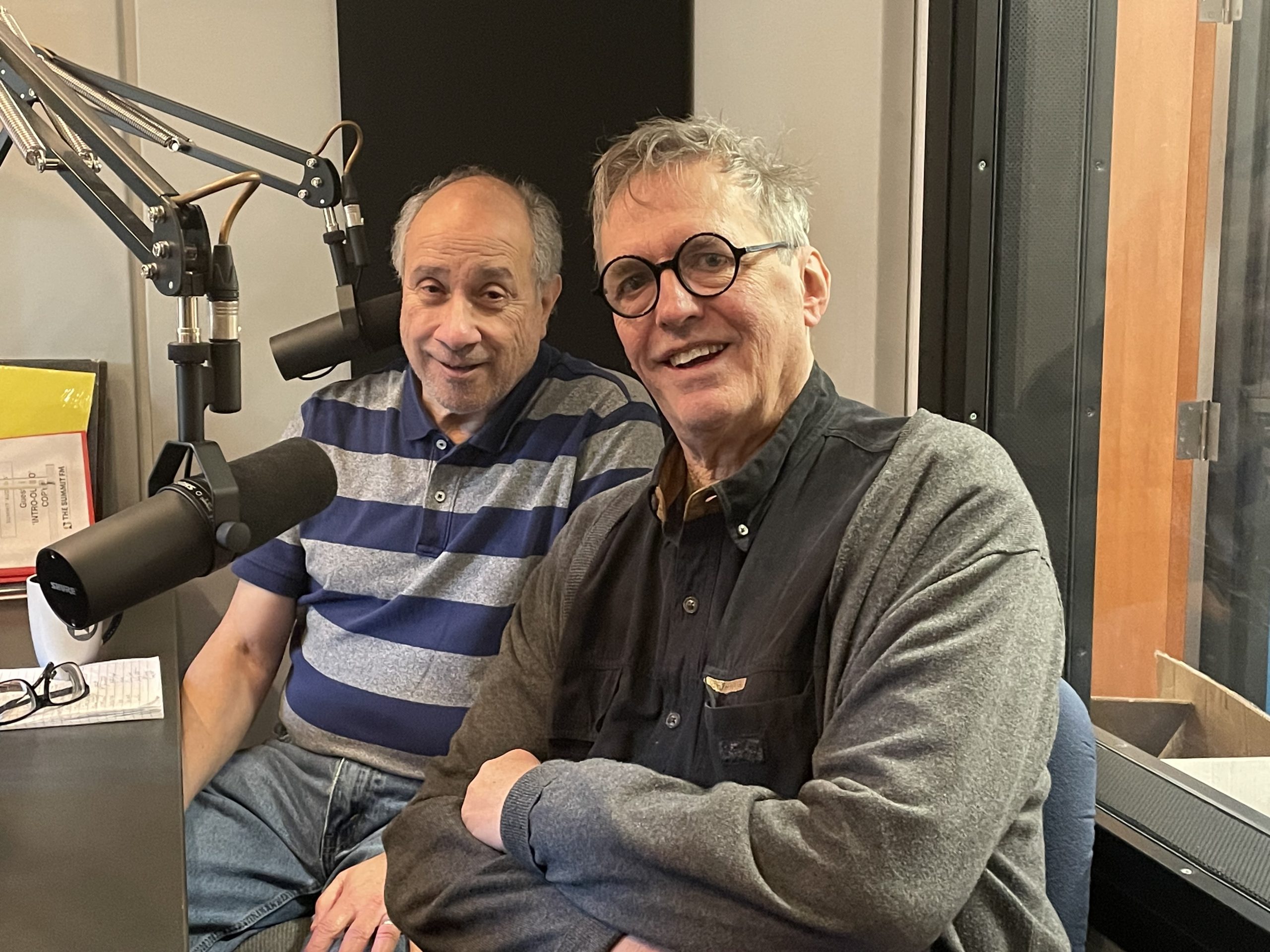 Our friends The War & Treaty, Michael and Tanya Trotter, stopped by The Summit FM on the first day of our Spring Membership drive! They played a passionate set of stripped-down songs from their new album, "Lover's Game" for a room full of Summit FM members.
Stay tuned to our Western Reserve PBS television show "Studio C Sessions," as well as our Youtube page, to see clips from their performance!
Get invites to Studio C performances by becoming a member of The Summit FM
Pictured: Summit Music Director Chad Miller and Michael & Tanya Trotter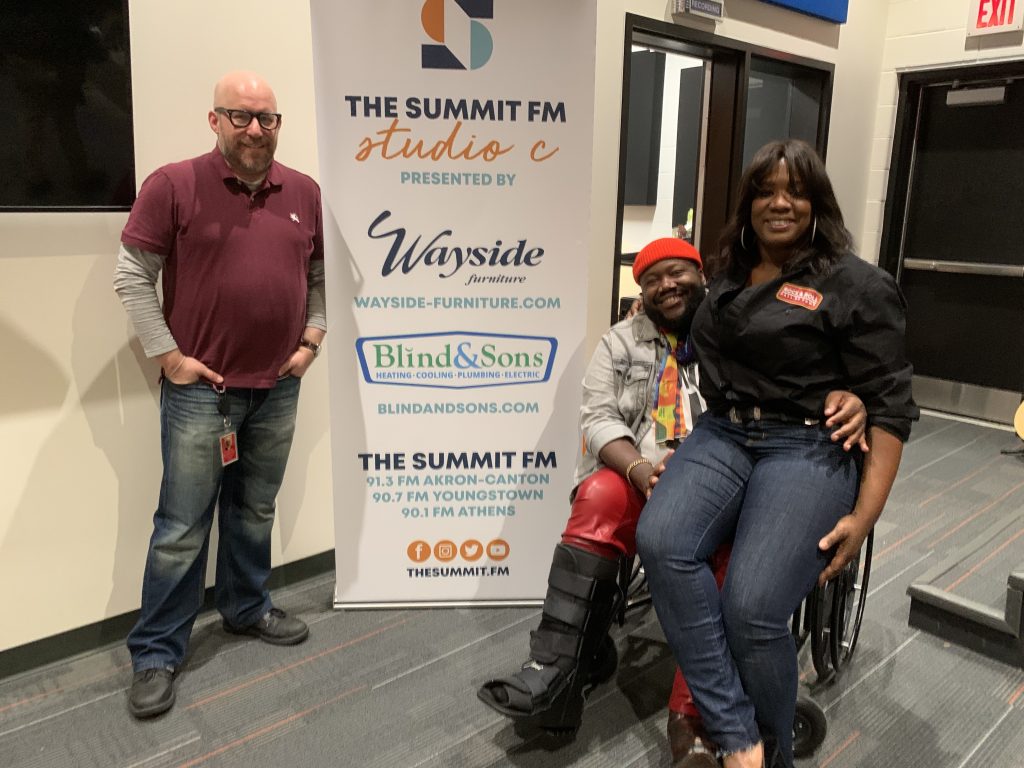 The Summit FM's annual 330 Day Concert returned to Akron this year, filling the beautiful Goodyear Theater with music from 23 Akron area acts. Over 1,000 music-loving Summit listeners -- including over 750 members -- joined us to celebrate.
Performers included: Ben Gage, Benny Lava & The Guavas, Bethany Joy, Big Pop, Buffalo Ryders, Jeff Klemm, Jen Maurer, JT's Electrik Blackout, Katy Robinson, Madison Cummins, Marc Lee Shannon, Michael Weber, Ohio Weather Band, Rami Feinstein, Shelby Olive, The Kidney Brothers, The Shootouts, Theron Brown, Tracey Thomas, Yankee Bravo, and Akron Public Schools Miller South students. Listen to the show below!

Read the Cleveland.com preview of the show here.
Photos by Thomas Apathy