Underground Sounds with Chad Miller: October 2023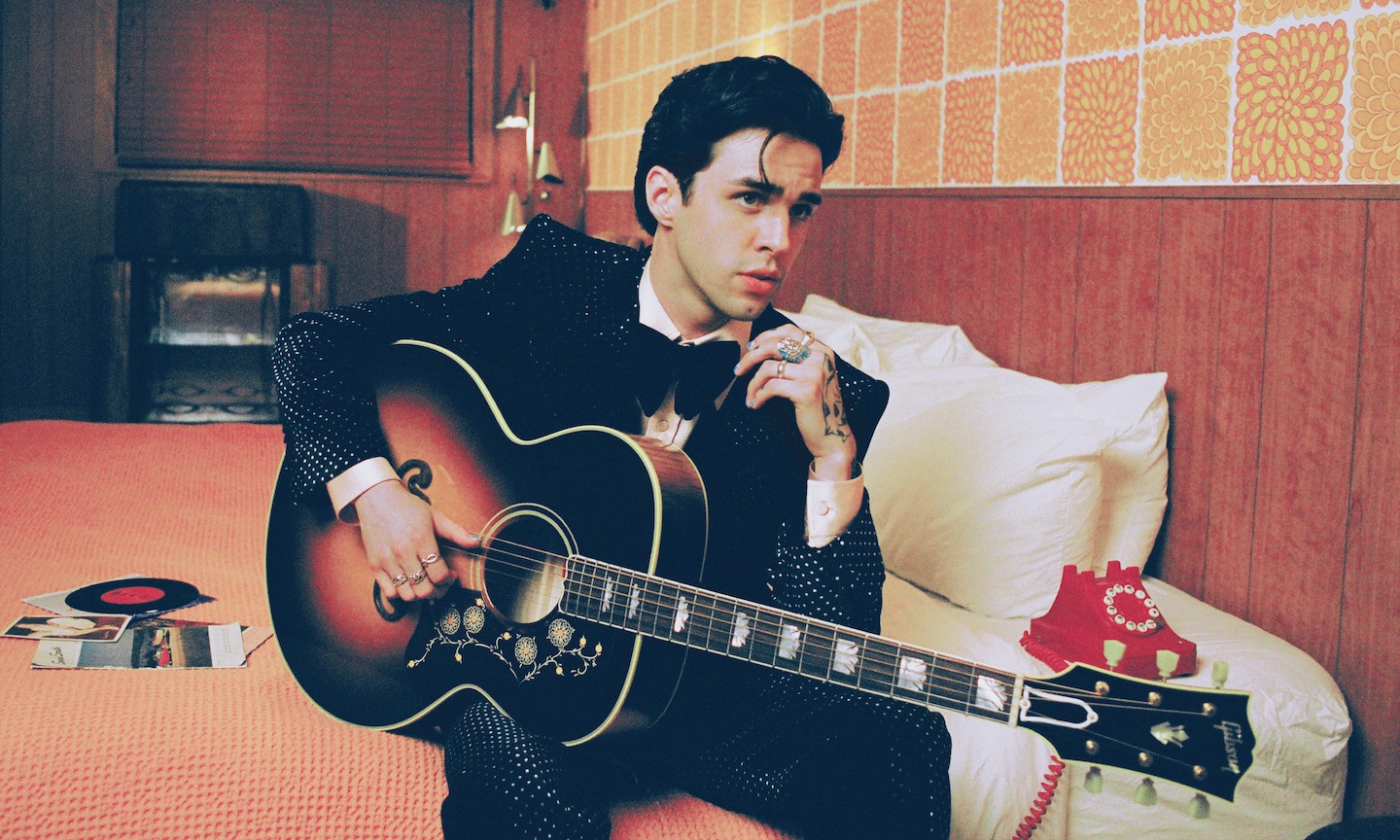 By Chad Miller - Summit FM Music Director
What's everyone been listening to out there? So much new music coming at us, so little time! However, these songs that might fly under the radar to most are what I've been diggin' these past few weeks!
Like what you hear? Please email me at chad@thesummit.fm and let me know what you think!
Jalen Ngonda "That's All I Wanted From You"
Sweet soul music is always the name of the game with the roster of artists on Daptone Records, home of Thee Sacred Souls -- and of course, the late great Sharon Jones & the Dap Kings. Growing up as a young kid just outside of Washington DC, Jalen Ngonda began immersing himself in the world of Motown music and he was instantly hooked. He began writing his own songs at the age of 14 and began performing in church shortly thereafter. He was off and running. His album "Come Around and Love Me" is available now and if you're into Marvin Gaye, '70s funk, and the Motown sound overall, this will definitely be a superlative and timeless listen for your ears.
Jungle "Back on 74"
It is a straight up party when this UK based electronic music project get fired up. With their newly released fourth album "Volcano", the electro duo of producers Josh Lloyd-Watson and Tom McFarland have crafted something special here with a timeless and utterly unstoppable collection of bangers all throughout. Lots of collaborators and soulful melodies are the theme with this new album, as evidenced by this song -- further cementing this group as one of the true innovators in today's world of electronic music in the decade they've been together. the visual components are easy to get lost in as well, and their live show is always a high energy must-see!
Nation of Language "Weak In Your Light"
I'm just gonna say it: These folks might just be the pre-eminent synth band in the world today. Seriously. After a long lead up of singles throughout the year, it finally led to the release of their third album "Strange Disciple." This song, which leads off the album, is gorgeous and really straddles the line between being a ballad of sorts, but also with its spare arrangements, completely filled with a subtle nervous energy at the same time. They've really come into their own in the short time since they've came onto the scene in the midst of the pandemic summer of 2020. Their upcoming show in mid-October at the Grog Shop is one I've been looking forward to for a long time.
Sprints "Up and Comer"
Holy smokes, buckle up for this one! Everything about this young Irish punk band screams BIG. Guitars and attitude with huge, scream along choruses have made this band a new favorite of the British music press -- who know a thing or two about establishing legitimate hype. This band most certainly lives up to that with this in-your-face blast of good old-fashioned guitar rock from their forthcoming debut album "Note to Self" (to be released in January.) Also highly recommended is their song "Literary Mind," which is the sonic equivalent of punching someone in the mouth.
Squirrel Flower "Alley Light"
This one may just be my real actual favorite song as of late. I've always been a fan of noir-ish mood pieces and this one sure fits that description and then some. The musical project of Ella Williams, originally from just outside of Boston, Squirrel Flower was the nickname she gave herself as a child. It's now the stage name for her music career. Already brimming with critical acclaim in indie rock circles, Squirrel Flower really excels with this one from her forthcoming third album "Tomorrow's Fire" out October 13th on Polyvinyl Records. It really leans into storytelling while awash in guitars that bring to mind Springsteen influences and an overall hint heartland rock as well. It's all so perfectly executed with a MUST-SEE music video that expertly matches the vibe, leaving the viewer unable to take one's eyes of of it. Go see her performing live October 20th at the Beachland Tavern in Cleveland.
Stephen Sachez "Be More"
What an absolute throwback this young man! With a sound bringing to mind early '60s crooners like The Everly Brothers, and teen idols like Ronnie Dove and Gene Pitney, his quavering voice, matinee idol looks, and overall sonic production bring it all together flawlessly. I mean, come on... listen to this and try not to be blown away by the vocal acrobatics on display here. Some may hear this is as laying it on a bit thick, but I completely and wholeheartedly disagree. This era of the early rock and roll sound is largely forgotten as an influence, and it's in need of as a nostalgic rebirth. I for one welcome it! This song really does kinda stop you in your tracks, especially with the big dramatic finish with his voice that just doesn't quit. Even the perfectly placed "twinkle sounds" throughout are perfect. Powerful stuff indeed from this young man's debut album "Angel Face" available now on Republic Records. He'll be performing live October 15th at House of Blues in Cleveland.