Underground Sounds with Chad Miller: September 2023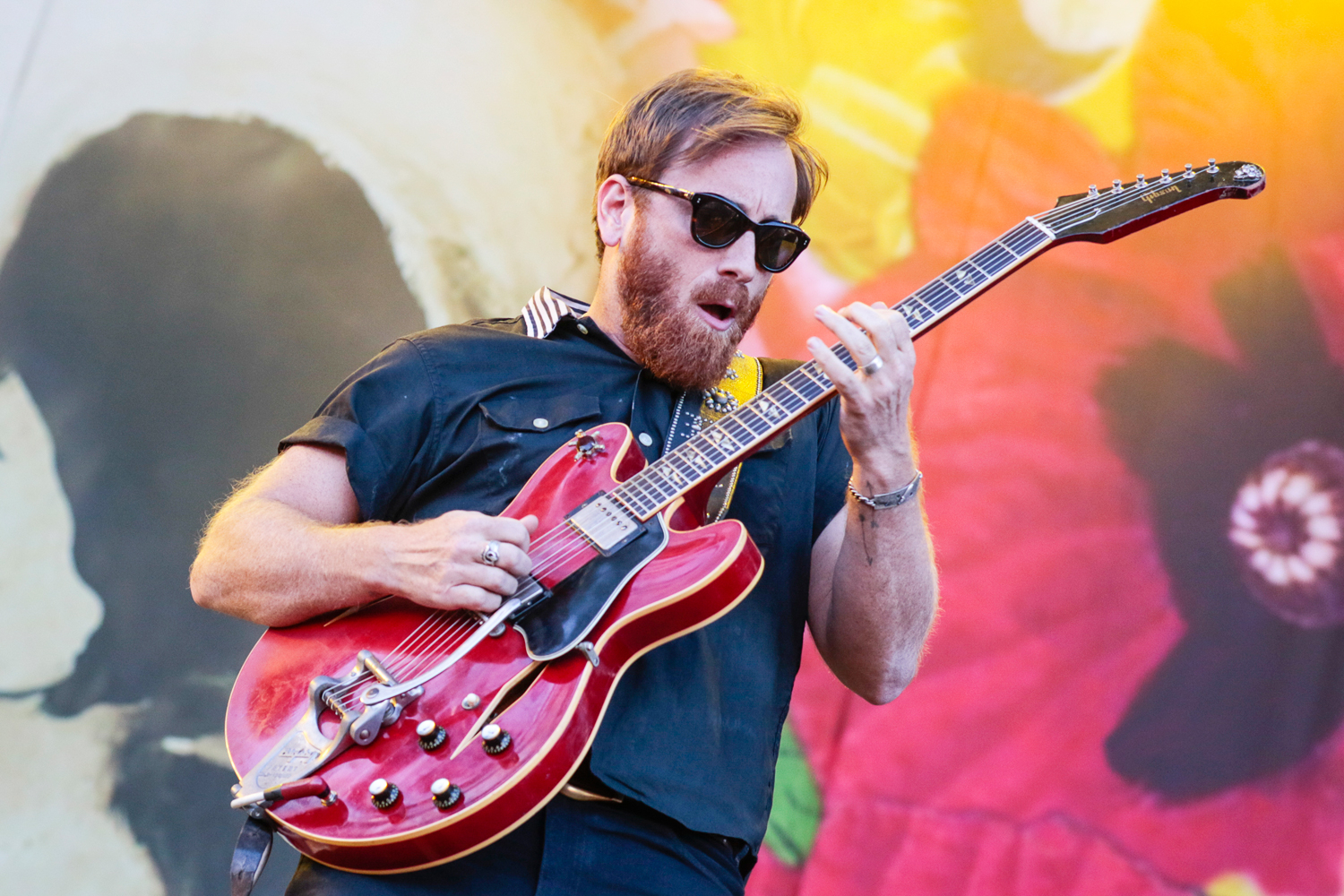 Posted
September 06, 2023
By Chad Miller - Summit FM Music Director
What's everyone been listening to out there? So much new music coming at us, so little time! However, these songs that might fly under the radar to most are what I've been diggin' these past few weeks!
Like what you hear? Please email me at chad@thesummit.fm and let me know what you think!
Claud - "A Good Thing"
Power pop at its finest here from Claud (they/them) who's crafted an album full of songs like this on their second full length "Supermodels" released in July. Not shying away from anything on this new record, Claud dives in headfirst dealing with universal themes of growing up and personal growth all the while making it playful, humorous, and relatable for just about anyone listening. This song in particular holds true to all of those feelings. Also be on the lookout for a cameo appearance from beloved actor Paul Rudd in the music video!
Dan Auerbach - "Every Chance I Get (I Want You in the Flesh)"
Originally from Akron, of course, Dan Auerbach has cultivated quite a career for himself upon moving to Nashville over a decade ago. Building his own Easy Eye Sound recording studio and consequently naming his record label after it shortly thereafter, Dan has expanded on his familiar music with The Black Keys into developing his solo career, in addition to producing albums for many other artists in our world of music. All of that culminates on a new compilation titled "Tell Everybody! (21st Century Juke Joint Blues from Easy Eye Sound)" released a month ago showcasing the modern blues aesthetic and sound. This track from Dan exemplifies that so much with its slow meandering boogie that fits in perfectly setting alongside all the influences that shaped him musically growing up. Look for the big effervescent grin of blues artist Robert Finley on the album cover too. You can't miss it!
Gensis Owusu - "Leaving the Light"
Holy smokes, this song explodes out of the gate with high energy and never lets up! This blast of genre-defying blast of psychedelic hip-hop soul from the Ghanaian-Australian artist from Canberra is the lead single form his second album "Struggler" is an absolute joy to listen to and is impossible to not move around to in any shape or form. This lead track from the album is a fervent anthem about survival and perseverance and really sets a sense of urgency going forward throughout the album. A multiple ARIA award-winner in his native Australia (their version of the Grammy), he's also an incredible and energetic live performer -- as one might expect after listening to this killer new song.
M. Ward w/ First Aid Kit - "Too Young to Die"
One of the more reliably expressive yet understated singer-songwriters of the 21st century, M. Ward has been crankin' out albums since the turn of the millennium. With this new record "Supernatural Thing" he's brought along a host of collaborators including Shovels & Rope, Neko Case, Scott McMicken of Dr. Dog, Jim James and others. This song, however, might be the best of the bunch. When you combine the signature raspy voice of M. Ward with the impeccable harmonies of twin sisters Johanna and Klara Soderberg of First Aid Kit, you get a wonderfully hypnotic and affective modern indie folk gem like none other. This one sounds utterly perfect to my ears.
Ratboys - "It's Alive"
The college radio charts and tastemakers of indie rock have been enamored with this catchy song since midsummer and it's easy to see why. This Chicago based band has landed with quite a bit of buzz on this leadoff single from the fourth album "The Window," released earlier this summer. Sounding polished and clean in addition to coming across as retro and fresh all at the same time, this song almost sounds like something that came from the peak era of the '90s alternative rock scene. Catch the band performing live at No Class in Cleveland on October 3rd.
In Other News