Underground Sounds with Chad Miller: July 2023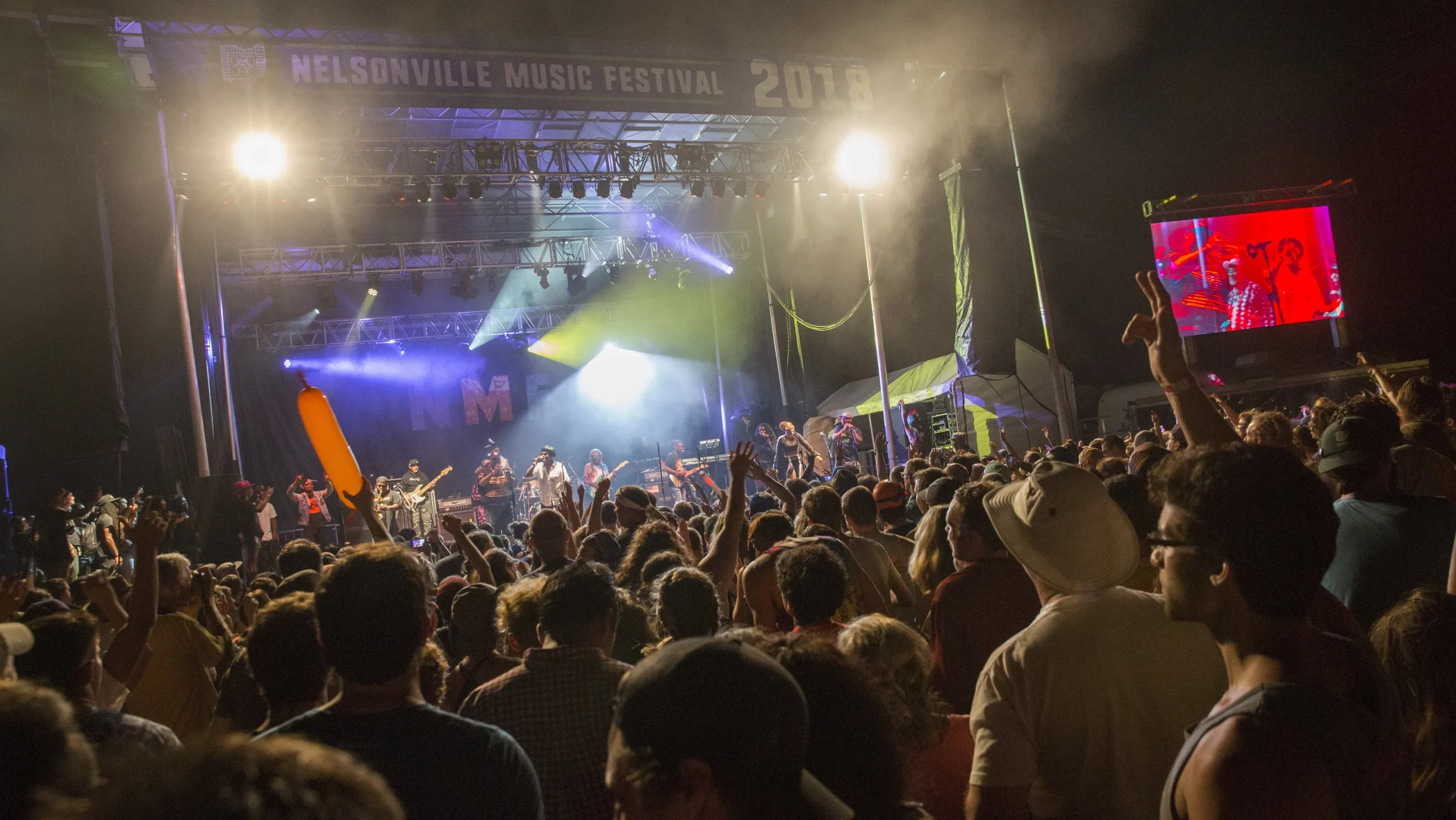 By Chad Miller - Summit FM Music Director
Since way back in 2005, the Nelsonville Music Festival, founded by Stuart's Opera House, has been a recognized leader -- albeit on a smaller scale -- as one of the most successfully and musically diverse annual music festivals in the country. Last year, over Labor Day weekend, was its first appearance in its new home at the Snow Fork Event Center camping site just outside of town, and it was my first year attending as well. I absolutely loved it there -- from the all the great artists performing over the weekend to the beautiful surroundings of its new location -- and everything in between. I kept saying to myself while I was there that weekend that as a music nerd and avid concert goer, why hadn't I ever been to this before?!
This year's Nelsonville Music Festival will make its return to the Snow Fork Event Center from July 21-23 and I'm so excited to get down there and take it all in and see as much live music as I possibly can! Below are some of the acts I'm looking forward to seeing the most:
Who all is going? If so, who are YOU looking forward to seeing?? Check out the full line up here: https://nelsonvillefest.org/
Like what you hear? Please email me at chad@thesummit.fm and let me know what you think!
Kurt Vile & the Violators "One Trick Ponies"
Headlining the Friday, July 21st portion of the festival, this one comes from his 2018 album "Bottle It In" and really is an infectious laid-back groove as only Kurt Vile can do with his laconic and chill style. The backing vocals over the chorus make this singalong even more enjoyable. Kurt Vile joined Summit members for a very memorable Studio C session back on April 1st, 2016 as well. This will be a bittersweet appearance though as longtime Violators guitarist Rob Laasko recently passed away of cancer in early May.
Alex G "Runner"
Headlining the Saturday, July 22nd portion of the festival, this song was one of the biggest at non-commercial public radio back in late 2022 from his latest album "God Save the Animals". A rather prolific independent artist from the Philadelphia area, he's always been one to embrace the lo-fi aesthetic and is known for writing complex songs with deceptively catchy hooks. This song is no different as it includes many different things going on with it that make it a serious earworm once it lodges itself into your brain.
Margo Price "Been to the Mountain"
Appearing as part of the Saturday, July 22nd portion of the festival, this in-your-face song from Margo is on her latest album "Strays", her fourth full length which was one of this year's first album releases. So much of her music leans into her overcoming obstacles and being resilient and this song really takes that personification up a notch, by telling a fiery truth of all she's been through to get to this point in her career, and most importantly, her life up to the present day.
Big Thief "Dried Roses"
Headlining the Sunday, July 23rd portion of the festival, a band that is uniquely their own in only the idiosyncratic way they can be, Big Thief comes to Nelsonville with not just a huge cult following, but also a great sense of freewheeling looseness with their music as of late. This deep cut from their latest double album"Dragon New Warm Mountain I Believe in You" has been one of my personal favorite new music discoveries of the last several years. This is a beautifully simple and spare song that makes me think of the quiet moments of living in a farmhouse way out in the country and the simple routine of waking up very early on a winter's morning and slowly starting one's day.
Alvvays "Belinda Says"
Appearing as part of the Sunday, July 23rd portion of the festival, this beloved indie pop band from Toronto comes in with their third album "Blue Rev" being one of the most well received of 2022 and a Juno Award earlier this year (Canada's version of the Grammys) for Alternative Album of the Year. This particular track is a standout to me as it's also representative of the album as a whole going away a bit from the sticky sweet pop leaning jangle rock of their first two albums in favor of a more shoegaze-y slightly noisier sound on this record. A terrific and fun live band that I can't wait to see this year at Nelsonville!
Wednesday "Quarry"
Appearing as part of the Sunday, July 23rd portion of the festival, this band out of Asheville, North Carolina have themselves arguably one of the biggest indie rock hits of the year with this song off their new album "Rat Saw God". There's quite a story being told in this song as it describes all the goings on of a shady cast of characters in a neighborhood that makes you want to find out even more about them and what other secrets they're keeping from us. All of this while being very melodic even as it crashes into grunge rock territory throughout.
In Other News