Summit Wellness: Gratitude - "Warmth Amidst the Chill"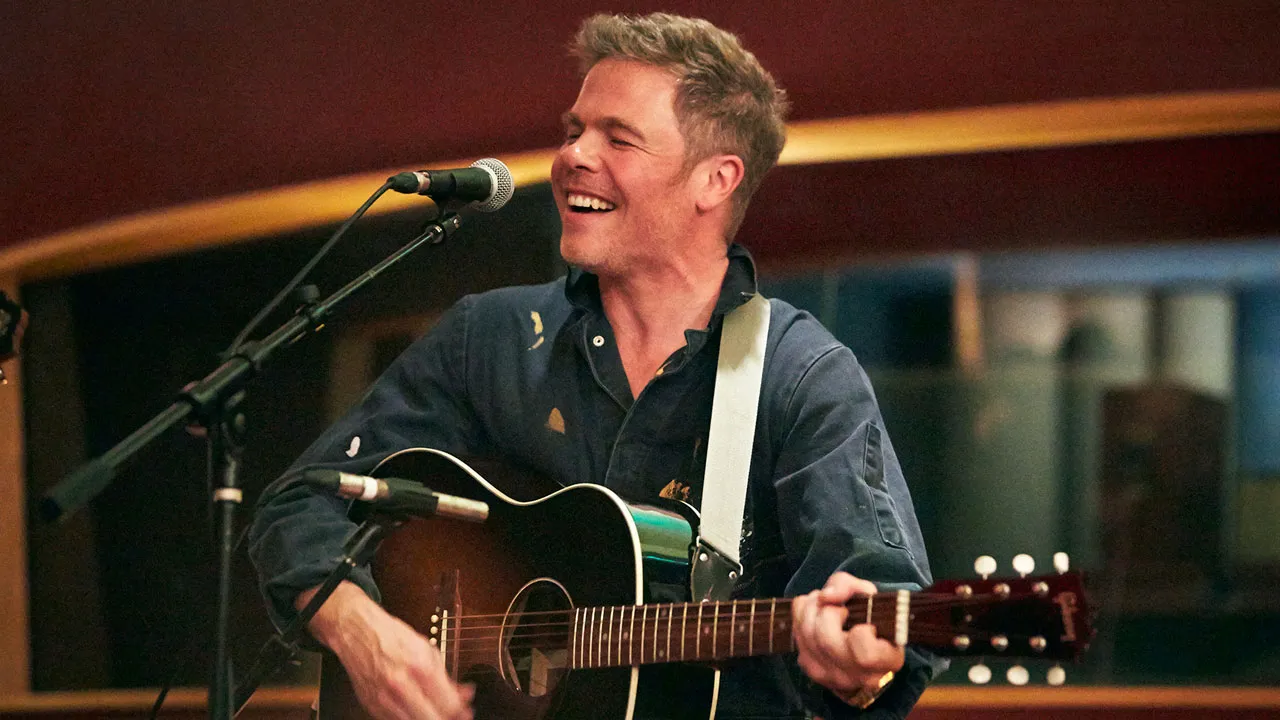 Wellness can be achieved by virtue of completing a journey and maintain a lifestyle. But it can also be magnified by our ability to appreciate and be thankful for the things that we already have! Summit Wellness continues to hum the melody of connection between feeling good and feeling grateful!
Gratitude is a monthly feature contributed by Matt Anthony, Digital Media Producer and on-air host for the Summit FM. Matt reflects on instances where we might uncover more ways to appreciate what's in front of us, and how those instances might contribute to our overall health and well-being.
Warmth Amidst the Chill
By Matt Anthony - Summit FM Contributor
I couldn't get warm.
I was sitting in my little cubby-hole, in the annex to Studio C at The Summit FM, and it just seemed like the jagged splinters of frigid air were finding their way through every porous crack of the building's exterior. I normally don't get cold, per se, since I've always had, whether I wanted it or not, an extra 'layer' of protection, due to my enjoyment of IPA's and my wife's peanut butter cookies.
On that day, though, I was tormented. As I switched positions in my chair, I silently cursed Akron, Ohio. My mind kick-started a litany of grievances. Everything from "our weather sucks" to "doesn't the sun ever shine here" to "I wonder if this mayor ever fixed a pothole in his career" and so on.
But as the third hoodie started to give me some relief, my mind mellowed and the litany stopped. And I looked out into the empty Studio C performance space, and I thought of…Josh Ritter.
He had performed several days earlier, and I had (literally) a front-row seat. It is my duty to hold a fancy camera and try my best to capture the nuances of these intimate live-performances, one of the most important member-benefits for those who have chosen to be a part of the Summit FM family.
I am not a musician. And though I've performed on stage in theatre and have done numerous hosting events as a long-time broadcaster, I have never strolled on to a stage with an instrument in my hand with the singular purpose of entertaining someone with music that I created.
But Josh Ritter has. He's been doing it for a while now. I'm certainly not naïve enough to think that his reaction was something that had never been experienced before during his successful career. But I watched him take the steps and bounce on to the stage. There was an energy there that felt…different. Maybe he always shows off an ear-to-ear grin for these kinds of performances. But with a willing crowd cheering and whipping up the excitement level, I couldn't help but think how lucky we are. Not just because Josh Ritter was entertaining us in the middle of a workday with 4 or 5 songs that he created. But that this sometimes cold, seemingly-nondescript spot on the map in northeast Ohio, with its challenging winter roads and its disdain for regular winter sun, has something that many cities of comparable size, and bigger, do NOT have: a non-commercial public radio station that plays music, including the songs given to us on that day by Mr. Ritter.
So, I pulled my ski cap a bit tighter around my graying dome and I silently whispered a few words of gratitude. I realized (again) how fortunate we are to be able to be a part of an entity that believes in local music. And it only stands to reason that this thing that we enjoy so much, this broadcast facility, this performance space, this license that we strive every day to protect, and this mission that we have to be 'musically adventurous and community focused' is only possible because of the people who continue to support it. Like-minded people who share a common interest and a common goal. We say it all the time on the air, so sometimes the inherent meaning may seem to be shrouded in the verbiage. But it's true: we would NOT be in existence without YOU.
So, I slurped another couple of ounces of green tea, zipped up my hoodie around the bottom of my neck, and I expressed gratitude for our members, this mission, and the opportunity to be part of it, in that dot on the map called Akron, Ohio.