Timeline: 1978 - The Undertones Get Their Teenage Kicks!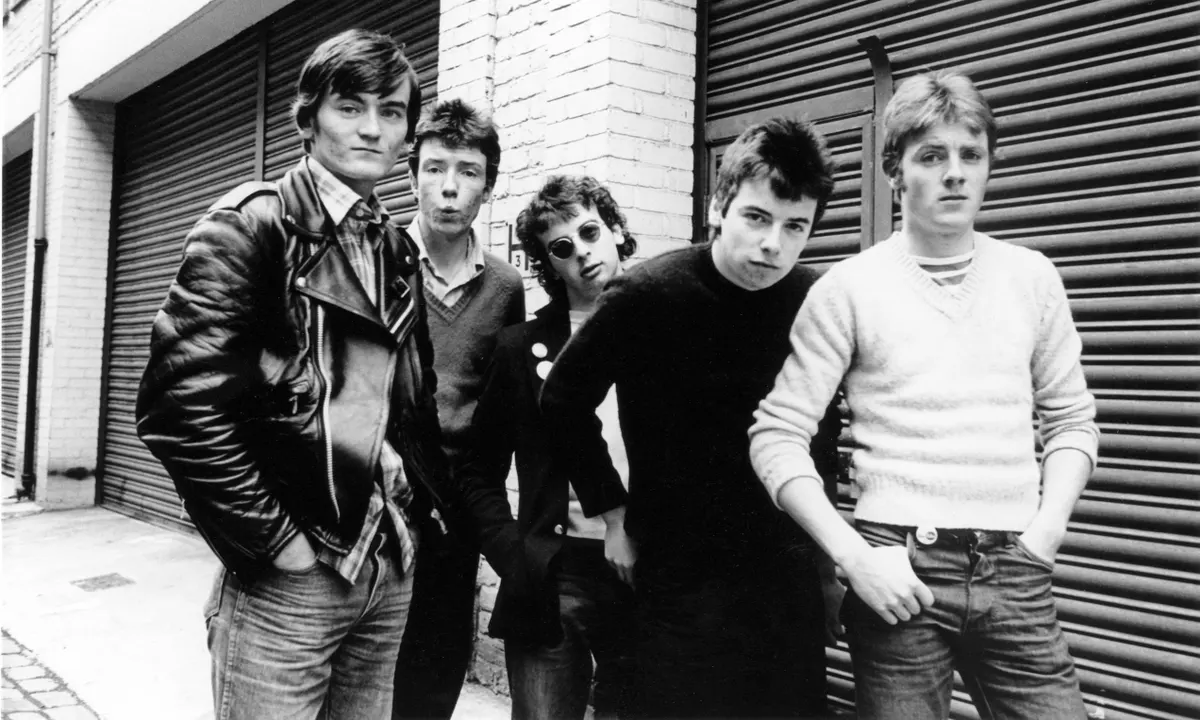 By Dave Swanson - Summit FM Contributor
As the old proverb goes, all it takes is "three chords and the truth" for a good song. File under "less is more," "don't overthink it," and "keep it simple, stupid!" While I do love music of a more involved or complex fabric, I am always more than ready to champion the simple stuff.
Some of rock and roll's finest moments weigh in at around 3 minutes and 20 seconds, 3, maybe 4, chords, a grand spoonful of enthusiasm and a hook complete with line and sinker. The Troggs, Kinks, Ramones, Sweet, Chuck Berry, Bo Diddley, Neil Young and countless more have catalogs full of examples. It's that kinetic connection that happens when a simple chord pattern makes its way to your ears on its way to your heart. Could be on a piano but most likely, guitar would be the instrument of choice for such a task.
The thing about the simple approach is, while it may seem easy to mimic, it's actually harder than you would think to put the right three chords together with the right lyrics at the right tempo to where it's all firing at maximum power. It is also a true art form to condense all your ideas for said song into a three minute capsule, but when it happens, it can be magic.
Hailing from Ireland, the Undertones created their own slice of 3 chord/3 minute magic with a song called 'Teenage Kicks,' released 45 years ago in October of 1978. Though the members of the Undertones had been friends growing up and actually formed the band around 1975, it wasn't until the punk explosion happened that they perfected their sound and style.
"You find out, luckily enough, that some song wrote themselves," recalled Undertones guitarist J. J. O'Neill in a BBC documentary. "Teenage Kicks wrote itself. Teenage Kicks was written in the matter of 20 or 30 seconds. I remember at the time thinking, where'd that come off, you know?"
The band members all grew up near each other in the Derry area of Ireland where violence, bombings and a serious Catholic/Protestant division was the lay of the land. The politics and violence actually helped give the band a direction, that being to veer far away from their day to day and into a more simplistic, teenage ideal, carrying on the traditions of 1960s pop and rock and roll instead of diving into the political terrain of the Clash or the snarling rebellion of the Sex Pistols, all of which helped set the Undertones apart from the quickly developing clichés of punk.
Taking inspiration from two of his favorite records, guitarist John O'Neil was figuring out how to write pop songs. "As with most of my songs I first had a title," O'Neil told Songwriting Magazine back in 2020. "We used to play the Rolling Stones version of Route 66 and I always loved the chorus where Mick sang, 'Get your kicks on Route 66.' Also, one of my all-time favorite records was 'Back In The U.S.A' by the MC5 and one of the songs on that record was called 'Teenage Lust,' so it wasn't too difficult to come up with the title 'Teenage Kicks.' Once I had the first line of, 'A teenage dream's so hard to beat,' using that chord progression, the rest of the song just literally wrote itself. It's just so great when that happens."
Released on a four song EP on the local Good Vibrations label, 'Teenage Kicks' instantly grabbed people's attention. Between the direct pop meets punk approach, not to mention singer Feargal Sharkey's unique voice, it was hard to ignore. One set of ears that were captured by the song belonged to legendary disc jockey and tastemaker John Peel, who unabashedly fell in love with the record. "I tell you what, I've not done this for ages, but I think we ought to hear that again," Peel told listeners over his airwaves back in the fall of 1978 as he started the record over to play it again. "That is a mighty, mighty record you know."
Literally at that very moment, the band found itself in demand. As it happened, Sire Records boss Seymor Stein was listening to that very Peel radio broadcast while visiting England. "I was driving down to one of those little seaside places outside of London, we were listening to John Peel," Stein recalled in the Undertones documentary. "Paul McNally was driving and I start yelling at him 'pull over, pull over!' I said to him, I've got to sign this band, they are fucking amazing! What a voice and what a song!"
Having taken the bulk of inspiration from American music, everything from Brill Building pop to the Ramones debut, the Undertones stood apart from their UK counterparts. "It was like joining the dots for us, hearing the New York Dolls, MC5, Stooges and Velvet Underground, it was like, this is what rock and roll was supposed to be about!"
The band released their debut album in early 1979, going on to release a total of four albums, and a string of singles, all of which are loaded with brilliant, catchy songs. But if you're destined to be connected to one song, a band could do a lot worse than to be forever linked to 'Teenage Kicks.' "I know that, as a song, 'Teenage Kicks' is very clichéd, not very original," O'Neil added, "but the actual recording seemed to capture something."
"We're talking about a record that even now reduces me to tears every time I hear it," John Peel told the Guardian in 2001. "Sheila, my wife knows that when I die, the only words I want on my tombstone, apart from my name, are: "Teenage Dreams, So Hard To Beat. What more do you need?"