Album Essentials: The Replacements - "Tim" (Let It Bleed Edition)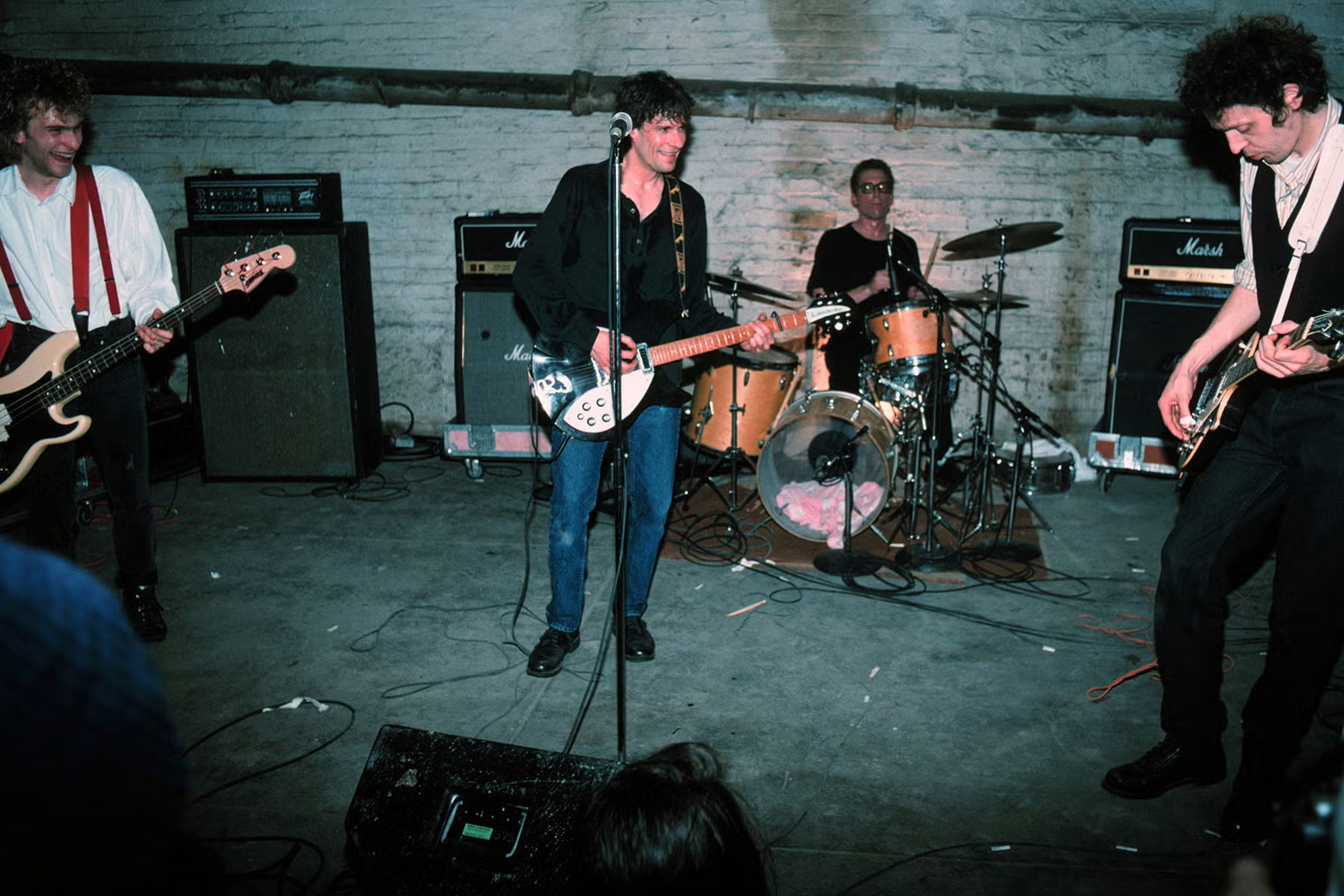 By Dave Swanson - Summit FM Contributor
"Rock 'n' roll's a loser's game. It mesmerizes and I can't explain." A rather profound observation made by Ian Hunter circa 1973 in the song 'Ballad Of Mott The Hoople.' The once vital obsession to find and connect to "real" rock and roll was the pastime of many a fan and musician. After punk had come and lingered, it seemed even more significant how to take this music forward while still looking back for inspiration. For many, the band that most symbolized this trek in the 1980s was the Replacements.
Young men they were, living the dream, knocking out songs in the key of ragged glory, drinking heavily, travelling the backroads of America and drinking heavily. Did I mention that already? Sorry, it's just that many an early Replacements show was a race to see if they would finish their set before the bottle let them down, to paraphrase Merle Haggard. I remember a show at JB's in Kent where they started out with the best of intentions, playing songs from their latest album until distraction set in. Long story short, a friend and I ended up writing up a set list of obscure 70s pop songs for them to cover. We placed it on the stage, and at first they were amused, noticing a couple songs that made them laugh, so, they gave it all a go and tried to tackle every song on the list, so much for promoting their new release.
I mention this as a sort of dividing line between the brash youngsters piled in a van and the same crew trying to be taken 'seriously' in the music business. After signing to Sire Records fans, band and media had high hopes that these Minneapolis-ites would accentuate the positive and prove their anticipated worth.
Released in the fall of 1985, their major label debut, 'Tim,' delivered on those promises. The eleven tracks on the album showed that Paul Westerberg had more up his sleeves than simple punk inspired pranksterism. The guy could write songs with genuine sincerity and hooks to match. Flashes of this had flashed on previous albums, but here it was front and center, the tendency toward the goofiness of old replaced by a knowing wink and nod in these the songs.
'Hold My Life,' 'Little Mascara,' and 'Left Of The Dial' all still stand tall as classics, while the charm of tracks like ''Waitress In The Sky' and 'Kiss Me On The Bus' hasn't faded. 'Bastard Of Young' should have been the 'Smells Like Teen Spirit' of their day, but alas the music business had other plans. Just for fun, watch the Replacements SNL appearance from 1985, then watch Nirvana seven years later and tell me who had more attitude and spirit. It ain't the Seattle gang.
The album did well on the ever present college radio circuit but failed to break through on a bigger level. One thought for many years was the sound of the album was kind of flat compared to the performance, the original LP having been produced by Mr. Tommy Erdelyi, aka Tommy Ramone. Granted, Erdelyi had talent and had helped navigate those early Ramones albums, but for a guy coming from one of the most important and powerful bands in history, he knew how to castrate a powerhouse band as well. He would repeat this terrible act a year or so later when he produced Redd Kross' 'Neurotica' with the same sense of 'what happened?'
Thankfully, Rhino Records recently released 'Tim - The Let It Bleed Edition' has corrected this issue by allowing noted producer/engineer Ed Stasium to completely remix the album. He has done so to stunning effect. The songs have a new life and power missing on the original. No added frills, just a little polish and shine to the performance already captured but for some reason left flat by Ramone.
So Replacements fans rejoice, this new set has everything and more, including the original mix remastered, demos, live material as well as the new mix. The spirit of the band lives on in this new box set. We are currently in an age where more is more, and if you love a particular album, you often get a chance to deep dive into the process of an old favorite. Lucky you!