330 Bio: The Vindys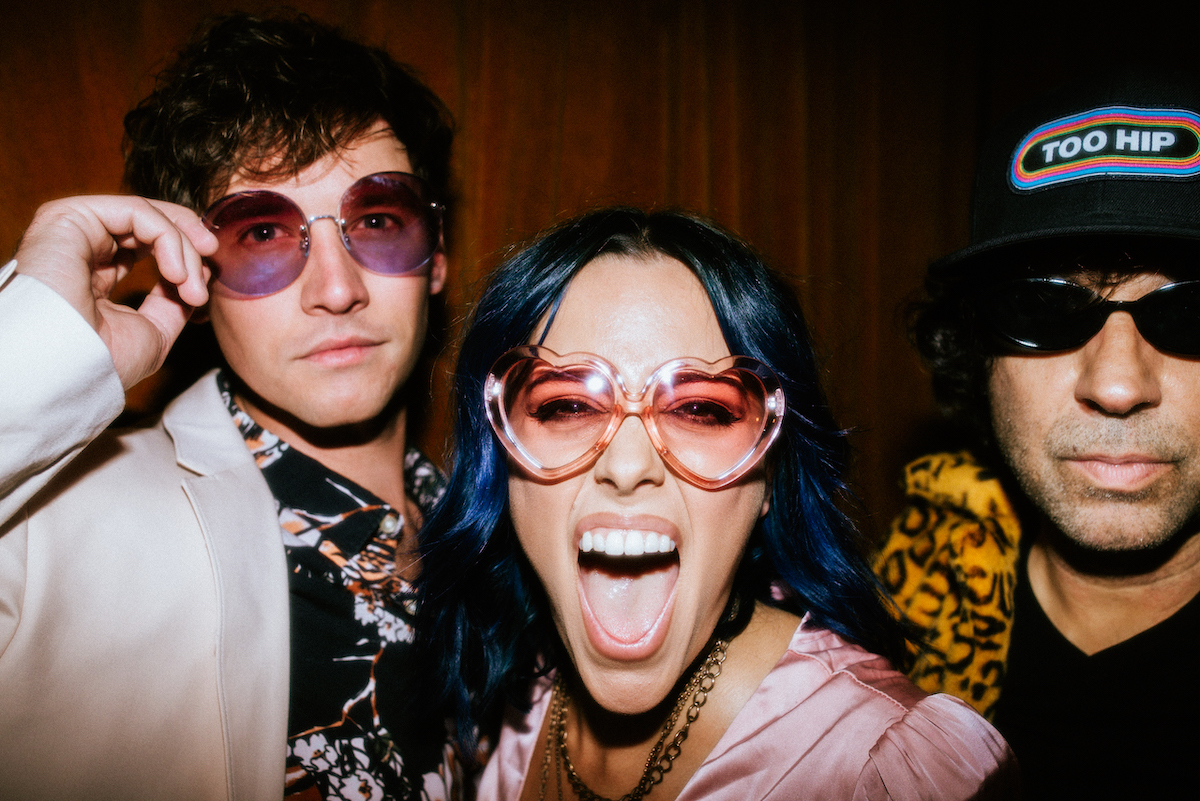 Posted
September 27, 2023
The Summit audience was introduced to The Vindy's when Jim Chenot invited them to perform in his "Radio Sandbox" program. The power and the passion in Jackie Popovec's voice impressed Jim and led him to campaign for regular airplay of The Vindy's on The Summit.

So much has changed since then. We lost Jim in 2016 but the music that inspired him continues to entertain us.
The Vindy's have become one of the most sought-after bands in Northeast Ohio and beyond. It's their unique blend of alt-rock that Cleveland Magazine says, "…reminds us of The Black Keys", and "…make us want to dance, whether we're in a grungy dive bar or a field in Lake County."
This Youngstown based band is led by powerhouse singer/songwriter/guitarist, Jackie Popovec, who the Repository says "…uncannily evokes Amy Winehouse on the more retro songs while going full-tilt rock n roll on the harder moodier numbers. WKBN-TV (CBS) calls the band "…one of the hottest acts in the area…Canfield's Jackie Popovec's voice is a blend of Amy Winehouse and Nora Jones." The Beaver County Times claims "…Popovec will grab you immediately. She sounds sweet and sultry, vulnerable, and persevering."
Rounding out the band is John Anthony on guitar/harmony vocals and Rick Deak on guitar/harmony vocals. The Vindy's "Family Band" includes drummer Owen Davis, bassist Brendan Burk, keyboardist Nathan Anthony and the Youngstown Horns featuring Kyle O'Donnell on trumpet, Brian Mayle on trombone, and Garret Kuchmaner on saxophone. All are classically trained musicians who combine their skills, Popovec as the primary songwriter, and arrangements by the band resulting in a depth and maturity in their music that is intricate, yet relatable.
Because they are passionate about representing Youngstown as a place where the music scene is thriving their name pays homage to their roots by drawing influence from Youngstown's daily newspaper. Here at the Summit FM, our Program Director, Brad Savage says "To me, they really personify Youngstown and Northeast Ohio. They've got depth and substance and are instantly likable. Their songs get stuck in your head after one listen.
The band has performed at various festivals including WonderStruck, WonderRoad, Wonderbus, The three Rivers Arts Festival, Laurel Live, Winnetka Music Festival, Women Who Rock, and Summerfest where the band won the first day of the Emerging Artist Series selected by voters on Twitter. Additionally, The Vindy's have shared the stage with Pat Benatar, Walk Off The Earth Drive By Truckers, Marty Stuart, Donnie Iris, The Clarks and more.
The Summit FM reminds you that the best way to support the musicians you love is by buying merch directly from the artist!