Timeline: 1978 - Public Image Ltd. Rises From The Ashes of the Sex Pistols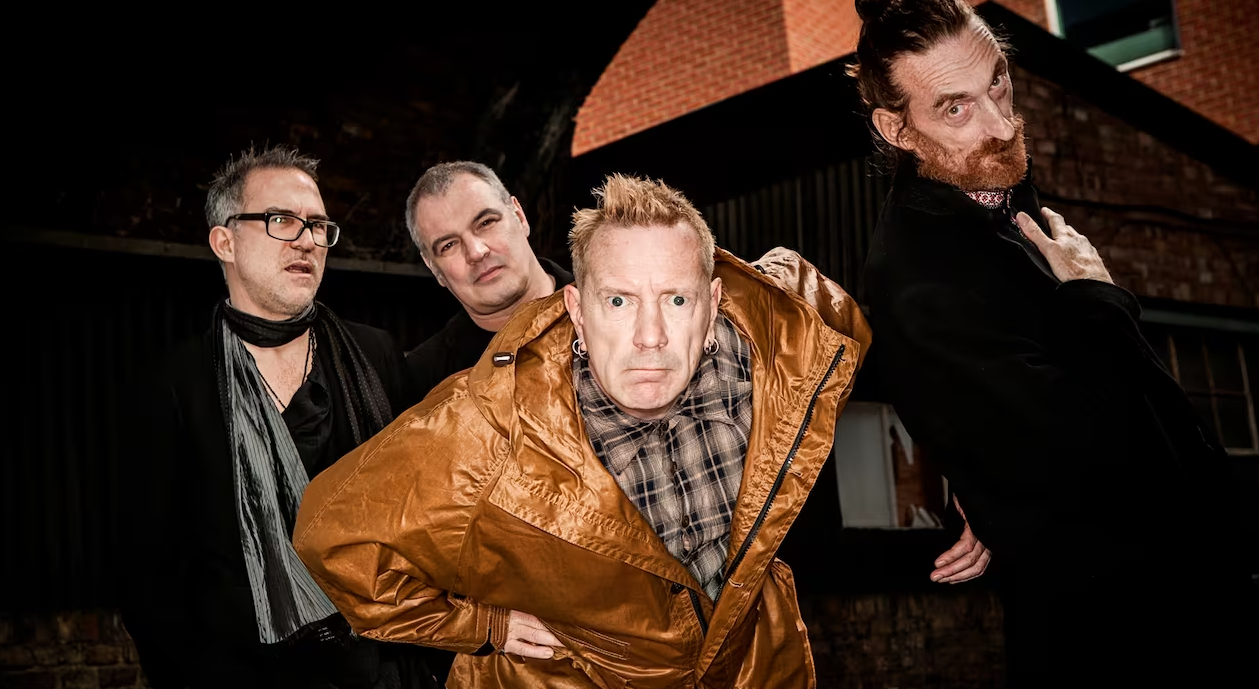 Posted
September 14, 2023
By Dave Swanson - Summit FM Contributor
The Sex Pistols were a shooting star -- a momentary flash of lightning -- however you wish to analogize them. They appeared, exploded, imploded, and were gone. Obviously, the aftershocks have been felt ever since to varying degrees. Despite any cliché's the band were wrapped in (assembled by management, media exploitation and somewhat manufactured angst) the world had never seen anything quite like them before and only copy cats since.
Steve Jones, Paul Cook, Glen Matlock and John Lydon aka Rotten were cobbled together by manager/huckster Malcolm McLaren who initially saw this ragged lot as competition for the Bay City Rollers, at the time, the hottest teen sensation on the charts, so much so that he tried to mold them, in part, after the Scottish heart throbs..
"We chatted, and he asked me all sorts of questions about the Rollers, the image, the tartan, the fans, how we did our hair," recalled Rollers guitarist Stuart Wood in an interview with Rock & Roll Globe. "Eric (Faulkner, other Rollers guitarist) and myself had the spiky hair. We didn't think it was such a big deal: Bowie had the spiky hair, it was just something you did back then. Eric would cut my hair and his own hair himself; we never had a professional do it. And it certainly looked like we cut it ourselves. Malcolm seemed interested in that."
From such simple origins to worldwide outrage over the Sex Pistols, especially in their native England, the band was doomed from the start. Ah yes, but what a lovely noise they made in that brief period of time. A handful of classic singles and one triumphant LP, and they were gone. Follwing the ill-fated American tour in 1978, Rotten quit/was forced out of, the band. There was talk, however brief, of Johnny joining Devo (also signed to Warner Brothers and also in their own highly original mode of rebellion. As interesting as that could have been, one meeting proved that to be a non-starter.
Left to his own devices, Rotten, now Lydon, decided to form a new band. That band would take the energy of the Pistols, mixed in with a more cerebral stance, still defiant but less cliché perhaps, and change up the musical template to include all sorts of sounds from atmospheric guitar textures to ghosts of dub and reggae all set atop driving, circular rhythms. Public Image Ltd. was born.
When asked in a 1979 interview how he saw music changing in the 80s, Lydon replied, "Hopefully getting better, in that many attitudes will be accepted, not just one way. Punk became like facist. The pathetic conclusion of that movement was one load of a--holes were replaced by another load. Nothing was achieved"
Lydon recruited guitarist, and original Clash member Keith Levene, Jah Wobble on thundering bass, and Jim Walker on drums. Interesting side note, one of Levene's previous jobs was as a roadie for the band Yes. It was this line-up that would record their startling and dynamic debut sing in July of 1978. 'Public Image' b/w 'Cowboy Song' was released by Virgin Records in October of that year to unanimous glowing reviews. The band had succeeded on the goal of marrying the spirit and emphatic drive of the original punk sound with something truly other, and in the end, somewhat helping to invent 'post-punk' music.
Bands like Magazine, Siouxsie & the Banshees, Wire, Joy Division and many more would all fall into that circle in some way or another as they all too from those punk roots and pushed and reshaped the boundaries that followed. The gut punching bass and brittle shinning guitars set the mood while Lydon's snarl is still intact, but delivered in a more unique way, with darker tone and, perhaps, a more focused and vitriolic anger. PIL could never have existed were it not for the Pistols, however, had the Pistols stayed together, there's no way they would have ever arrived at the sound of PIL.
"I think 'Public Image' states the case absolutely clearly," Lydon told interviewer Damien Love in a 2018 interview. "I do love a sentence that tells you exactly what it is, although I can verbalize from time to time, but on certain songs, the more direct approach is better. I had somewhat of the feeling that I'd been dumped from the Pistols, and I wanted this thing to do much, much better than I'd ever done before, and I think I did that. In a weird way I was competing with myself."
Their debut LP, 'First Issue,' blew many a mind upon its release, and has continued to do so for decades. It combination of sounds and general approach has gone on to influence everyone from U2 to Arctic Monkeys and beyond. 'First Issue' was released that fall with their even more groundbreaking second release, 'Metal Box,' following one year later.