Album Essentials: Santana - "Abraxas"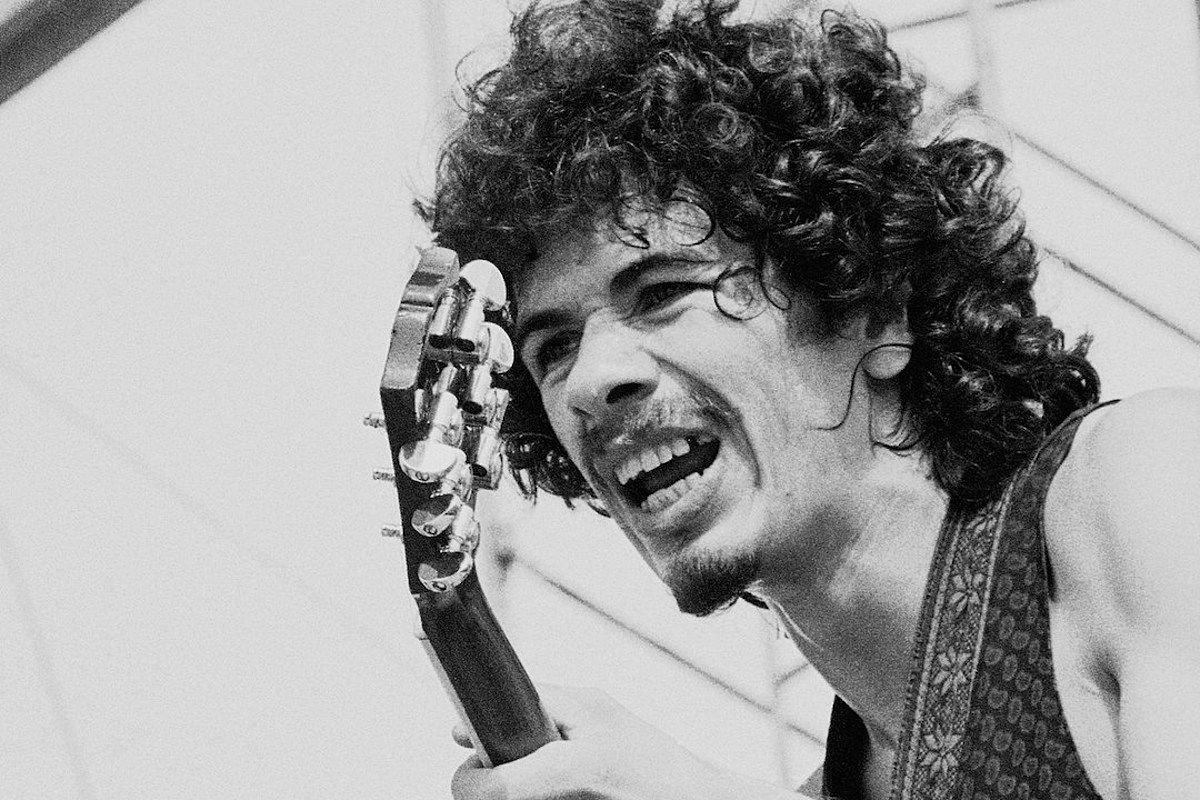 Posted
September 05, 2023
By Dave Swanson - Summit FM Contributor
Santana exploded onto the rock scene in a literal purple haze at the legendary Woodstock Festival in August of 1969. Having been gifted a fairly large dose of LSD from the Grateful Dead's Jerry Garcia, lead guitarist Carlos Santana settled in for a long trip before he and his band were set to play. Shortly thereafter, the schedule got rearranged and Santana were told they were up "next." The then high-flying guitarist understandably freaked out at the idea of going onstage in front of half a million people while tripping on Owsley's finest. Keep in mind, Santana were a brand new band that had yet to release their debut album.
The performance went down famously and has long been considered one of the festival highlights. One week later, the debut album from Santana was released to universal acclaim, thus starting the ascent of this unique band that were more than adept at combining rock, blues, soul and psychedelia with Latin influences to make an unforgettable sonic adventure. 'Evil Ways' hit the US Top 10 as the band gained ground.
One year later, September 23 1970, they unleashed 'Abraxas,' their second LP which pushed their musical exploration even further. Carlos, and company, had continued to refine their sound and style as they applied it to two vastly different songs, making these outside compositions truly their own.
'Black Magic Woman' was a 1968 record by England's Fleetwood Mac, Written by Mac guitarist Peter Green and released as a single in early 1968, it quickly became an early Mac classic despite never being a chart hit. Santana would change that, taking their version into the American charts as their second Top 10 hit.
'Abraxas' featured another choice cover version, a song originally written and performed by Latin music hero Tito Puente back in 1962. A classic Latino pop song revamped by Santana connected with US record buyers, sending it to No. 13 when released as a single in early 1971. Over time, it has become one of Santana's signature songs.
There is more to 'Abraxas' than the two major hits however, 'Mother's Daughter,' written by keyboardist Greg Rollie, was a straight ahead rocker that showed off not only some ace guitar playing, but also what a brilliant rhythm section the band had, while 'Samba Pa Ti' and 'El Nicoya' dove deeper into the Latin groove while keeping the acidic glow intact.
Though perhaps not as triumphant as their debut, 'Abraxas' was a strong effort, hitting the top of the US LP charts, and helped secure Santana's standing in the early '70s music scene. So enjoy this week's 'album essential,' an album that was able to breakthrough to the masses in an era that was wide open, before everything, every band, and everyone had to be labeled. They were just, quite simply, Santana!