The Summit FM "Music Alive" Program Donates Instruments to Canton City Schools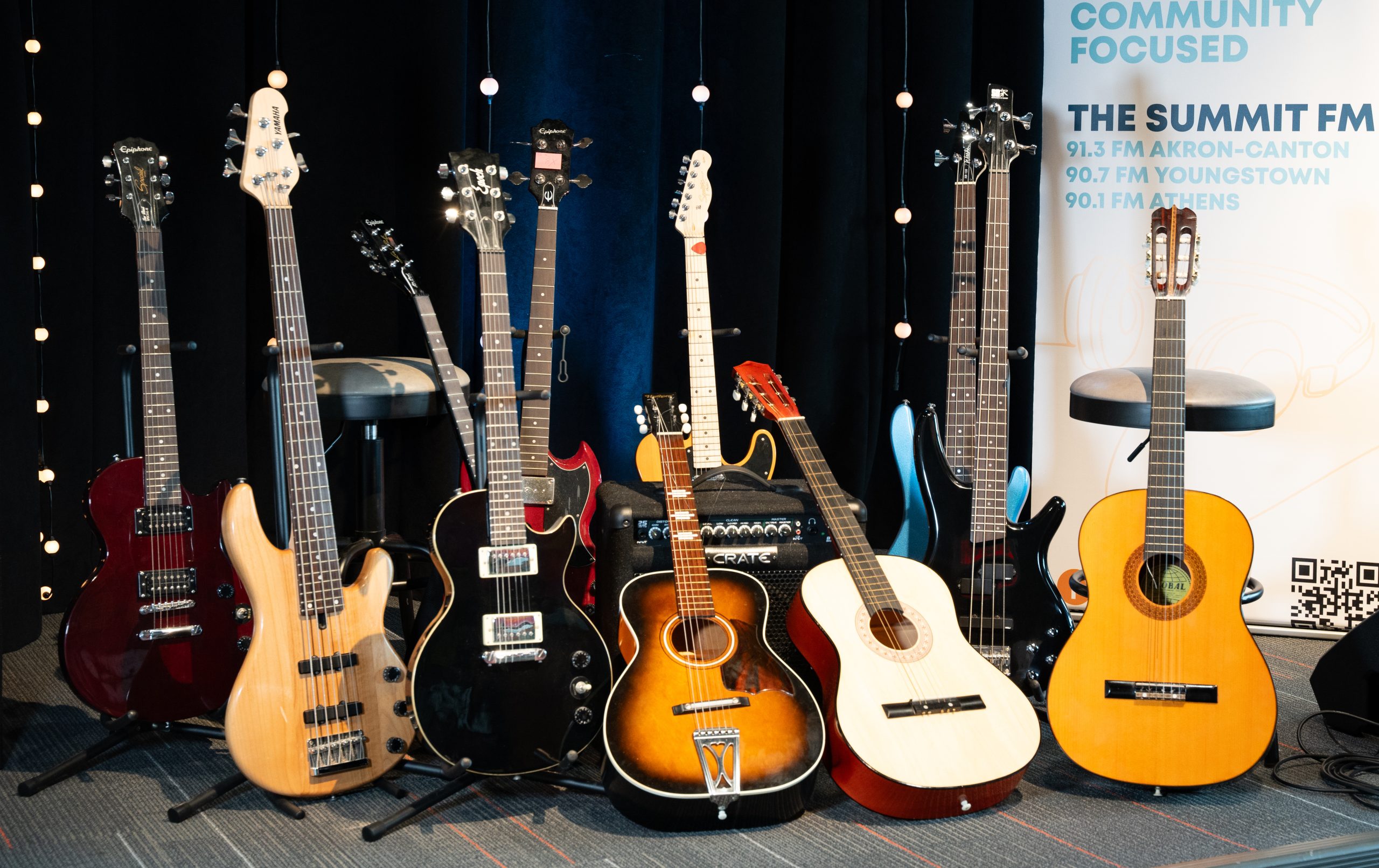 To support and enrich music education in Stark country, The Summit FM is thrilled to announce a donation of instruments to Canton City School District. The station's "Music Alive" program aims to provide students with enhanced opportunities to explore and develop their musical talents, foster creativity and a deeper appreciation for the arts.
As part of its commitment to promoting cultural enrichment and education, The Summit FM has recognized the importance of a well-rounded education that includes access to the arts. By partnering with several area school systems, the station is taking a proactive step towards ensuring students have the resources to engage in meaningful musical experiences.
The donation includes a variety of string instruments, ranging from electric, acoustic, and bass guitars. These instruments are intended to cater to a wide range of musical interests and talents among the students. The goal is to provide the tools for students to learn to play these instruments and inspire a lifelong love for music.
"We firmly believe that music is a universal language that can unite communities and inspire individuals," said Tommy Bruno, General Manager of The Summit FM. "Through this donation, we hope to nurture students' musical talents and contribute to a more vibrant and culturally enriched society."
The Marilyn Stroud Music Alive Program reflects a commitment to the growth and development of our regional arts community. This collaboration with our partner school distracts showcases the positive impact that can be achieved when organizations come together to support education and the arts.
The Canton City Schools music department expressed gratitude for the donation, recognizing the significance of having access to quality musical instruments. "This generous donation will undoubtedly have a lasting impact on our students," said George Dean, music educator at Canton City Schools. "It will open up new avenues of learning, self-expression, and creativity that will stay with them throughout their lives."
Both The Summit FM and Canton City Schools are excited about the potential of this partnership to inspire students and create a more vibrant local arts community. The donated instruments will be put to immediate use in music classes, school performances, and various extracurricular activities.
For more information about The Marilyn Stroud Music Alive Program, or to make an instrument or cash donation, click here or call 330.761.3099. 
In Other News