Underground Sounds with Chad Miller: August 2023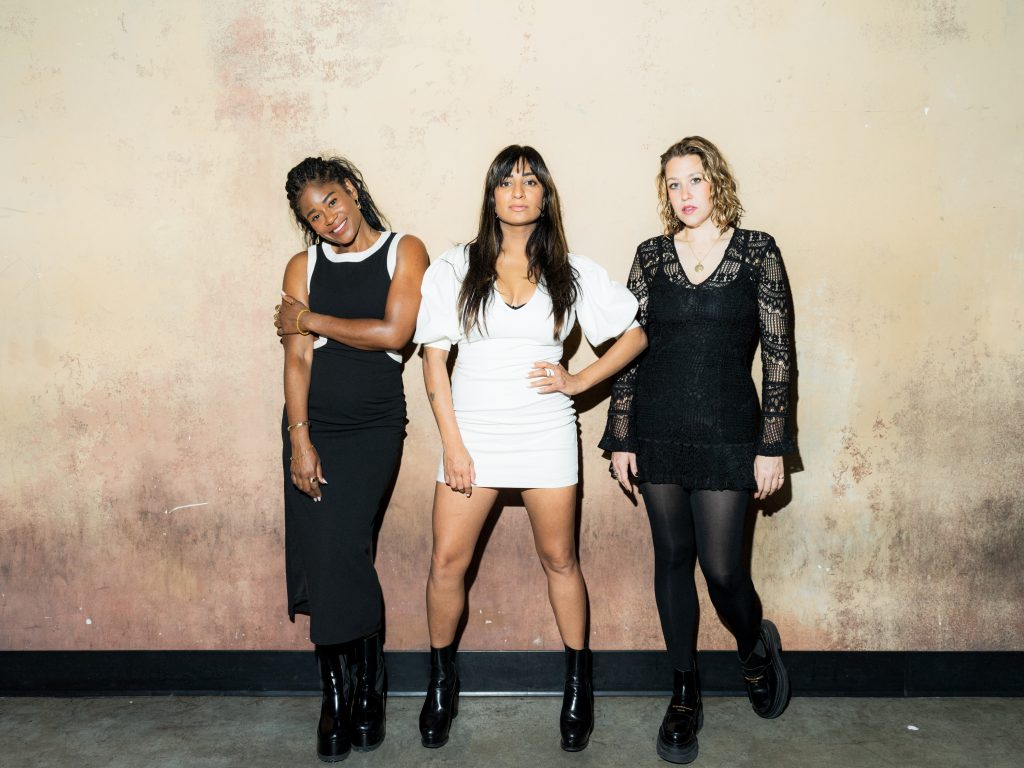 By Chad Miller - Summit FM Music Director
What's everyone been listening to out there? So much new music coming at us, so little time! However, these songs that might fly under the radar to most are what I've been diggin' these past few weeks!
Like what you hear? Please email me at chad@thesummit.fm and let me know what you think!
Wilco "Evicted
Many would call these legends "America's best band" and they're certainly not wrong. Consistently reliable, endlessly interesting, and a true staple in our world of non-commercial public radio for nearly thirty years, Wilco are returning with their 13th album "Cousin" on September 29th on their own dBpm Records imprint. While it's a departure from their previous album from a year ago -- which really saw them lean into their alt-country roots -- this album is produced by art-rock singer-songwriter Cate Le Bon, marking their first time bringing in someone to help produce in sixteen years. From a band who can be something completely different in mood, sound, and approach, I personally can't wait to see what's next for one of my all time favorites.
Tyler Childers "In Your Love"
The beloved Kentucky born traditional country/bluegrass/folk singer-songwriter Tyler Childers is back and taking chances with this gorgeous new song that depicts queer love with an utterly heartbreaking music video that is an absolute must see. Known for his richly detailed and earnest depictions of rural life, Childers also collaborated with noted Kentucky author, poet, and friend Silas House in writing the music video that tells a compelling and bittersweet story about two men in love in a time and place where bigotry and hate rear its ugly head. Warning... there may be tears. This will be on Tyler's new album "Rustin' In the Rain" which comes out September 8th on RCA Records.
Chromeo "Words With You"
Something really, really fun here from the Montreal based electro-funk duo known as Chromeo who are always so good at getting you to move a little and dance around to their infectious grooves. Returning with their first new song since their last album five years ago, The tone, and especially the groove, on this song is so effortless and so slick that it's guaranteed to put a smile on your face. Give this a listen and tell me this isn't the 21st century version of Hall & Oates!
Cut Worms "I'll Never Make It"
A song that, as of late, I seriously cannot stop listening to. Cut Worms is the musical project of Max Clarke who grew up in the Cleveland suburb of Strongsville before moving to Brooklyn to begin his music career. I really love songs that purposely sound like they were recorded long ago, while being fresh sounding new releases and this is a perfect example of that. This retro sounding slightly twangy, yearning, and dreamy song wouldn't sound out of place next to an Everly Brothers song from the early 1960's rock and roll era. Timeless and weightless with an affecting vocal performance, this one absolutely does it for me. The new self-titled album from Cut Worms is out now and will also be performing in concert October 6th at the Beachland Ballroom in Cleveland.
Jaime Wyatt "World Worth Keeping"
To say that Jaime Wyatt is a badass is pretty much an understatement. Already very much a rising star in the Americana and outlaw country genres, she grew up as quite the troublemaker struggling with drug addiction and spending almost a year in Los Angeles county jail for robbing her heroin dealer -- all before turning 21 years old! What screams "outlaw country" more than that?! She's now well past those issues and much more settled in her life now and is ready to make a genre-defying statement with the release of her new album "Feel Good" out November 3rd on New West Records produced by Adrian Quesada of Black Pumas. This new song fits the title of that album perfectly as it's such an anthem of empowerment with a fierce driving sense of momentum that really leans into a terrific combination of classic roots and southern soul with a pinch of heartland rock too.
Say She She "Norma"
How is it possible that these three ladies -- Piya, Sabrina, and Nya -- keep releasing songs that are routinely better than the last?! Say She She is absolutely on fire these days and can do no wrong in my book. This particular song was released as a single exclusively on the online audio distribution platform Bandcamp and was written in response to and immediately following the day after the controversial overturning of the Supreme Court decision of Roe vs. Wade in late June of 2022. There's very much a sense of urgency in the delivery of this song and coupled with the gritty '70s disco vibes, it's been of my favorites from them as of late. But what really cemented it for me was seeing them perform it on the weekend news program "CBS Saturday Morning!" This is one of the funkiest grooves I've seen in a long long time! WATCH THIS CLIP!!! Say She She will be releasing this song on their second full length and double album "Silver" on September 29th on Colemine Records which is based in Loveland, Ohio just outside of Cincinnati.
In Other News