Album Essentials: Dire Straits - "Brothers in Arms"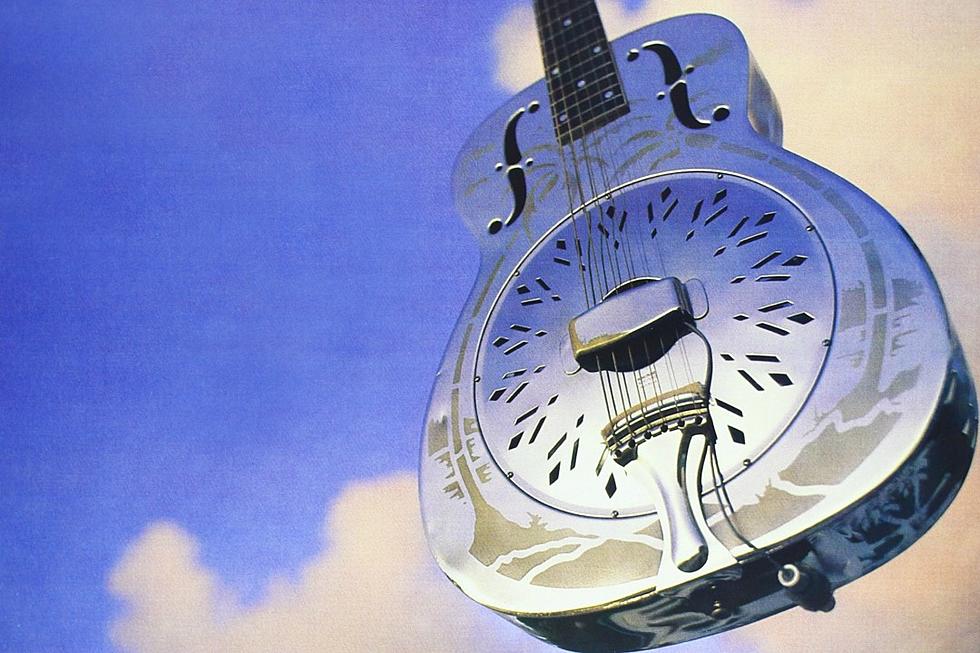 By Dave Swanson - Summit FM Contributor
One of the most unlikely success stories in all of the rock and roll fables is that of Dire Straits. Formed in 1977 by brothers Mark and David Knopfler along with drummer Pick Withers and bassist John Illsley, Dire Straits slipped out of the British music scene during punk rock's heyday there, without having anything to do with the rowdy rebels taking over the music scene.
Dire Straits' approach to music was more refined, but not slick and there was something very special about the way Mark Knopfler could make his guitar soar. With a sound like no one else, they stood out in the crowd and were suddenly signed and released their debut in 1978. Their first single, the classic 'Sultans Of Swing' became a Top 10 record across the globe. Incredibly hard to ignore, it jumped out of the radio propelling the band to seemingly instant success.
In 1979 they followed up with Communique, a less than stellar offering which failed to maintain their foothold on radio and in record stores. They also had a personel shift at this time as David Knopfler left the band. A big rebound came along the following year with their third LP, the majestic 'Making Movies,' (still arguably their finest hour). Though they had ceased to burn up the singles charts, the LP sold in big numbers, going Gold and Platinum all over the world.
In 1982, they took a left turn with 'Love Over Gold,' a darker album with longer songs. Opening with the 14 minute 'Telegraph Road' the shortest tune clocked in at 6 minutes, and though the album sold fairly well, they had yet to find their way back into the grasp of the public at large.
In between 'Love Over Gold' and the next album the music business had a seismic shift with the rise of MTV. Though far from being 'sex symbols,' Dire Straits would make the most of the new medium with a catchy song, a clever video to go with it, and a little help from a guy named Sting.
Released in the spring of 1985, their fifth album, 'Brothers In Arms,' was, in many ways, the culmination of everything Dire Straits had been working toward since that first album, but re-assembled in a different era. The album's first single, 'So Far Away,' did well but it would be the next one that set a fire even the band never saw coming. 'Money For Nothing' became a number one hit in nearly every corner of the world and the cleverly a mostly animated video ran seemingly non-stop on MTV
Knoplfer conceived the video by observing the new channel. "One of the things about MTV that struck me was that it was influencing children, seriously. Nine year olds were into this. I saw a little boy in my head like Peter Pan flying across the landscape right up into this window, and a TV light," Knopfler said in an interview with 'In The Studio. "And they were running these ads 'I Want My MTV' and you'd see the Police, or somebody, saying 'I want my MTV' so I stole some notes from 'Don't Stand So Close To Me' for which Sting's publisher demanded 20 percent and that's why he gets a co-credit."
'Walk Of Life' would follow and find itself in the Top 10. The album sat atop the UK charts for 14 weeks, the U.S. for 9, and stayed at No. 1 for 34 consecutive weeks in Australia, ultimately going on to sell over 30 million copies. It would another six years before the next Dire Straits LP, 'On Every Street,' which would also be their last. 'Brothers In Arms' was an unexpected smash and yet, everything Knopfler and company had been working toward since the start. It remains one of the bands most popular albums and though Knopfler would never come close to its sky-high popularity, he has carried on to have a remarkable career to this day.
"You've really got to want to do it, you've just got to be quite single-minded about that, and soldier on and laugh it off" Mark Knopfler added. "And if you haven't got a sense of humor about it, then you are dog meat in this."
In Other News