Summit FM Volunteer Spotlight: Rebecca Baird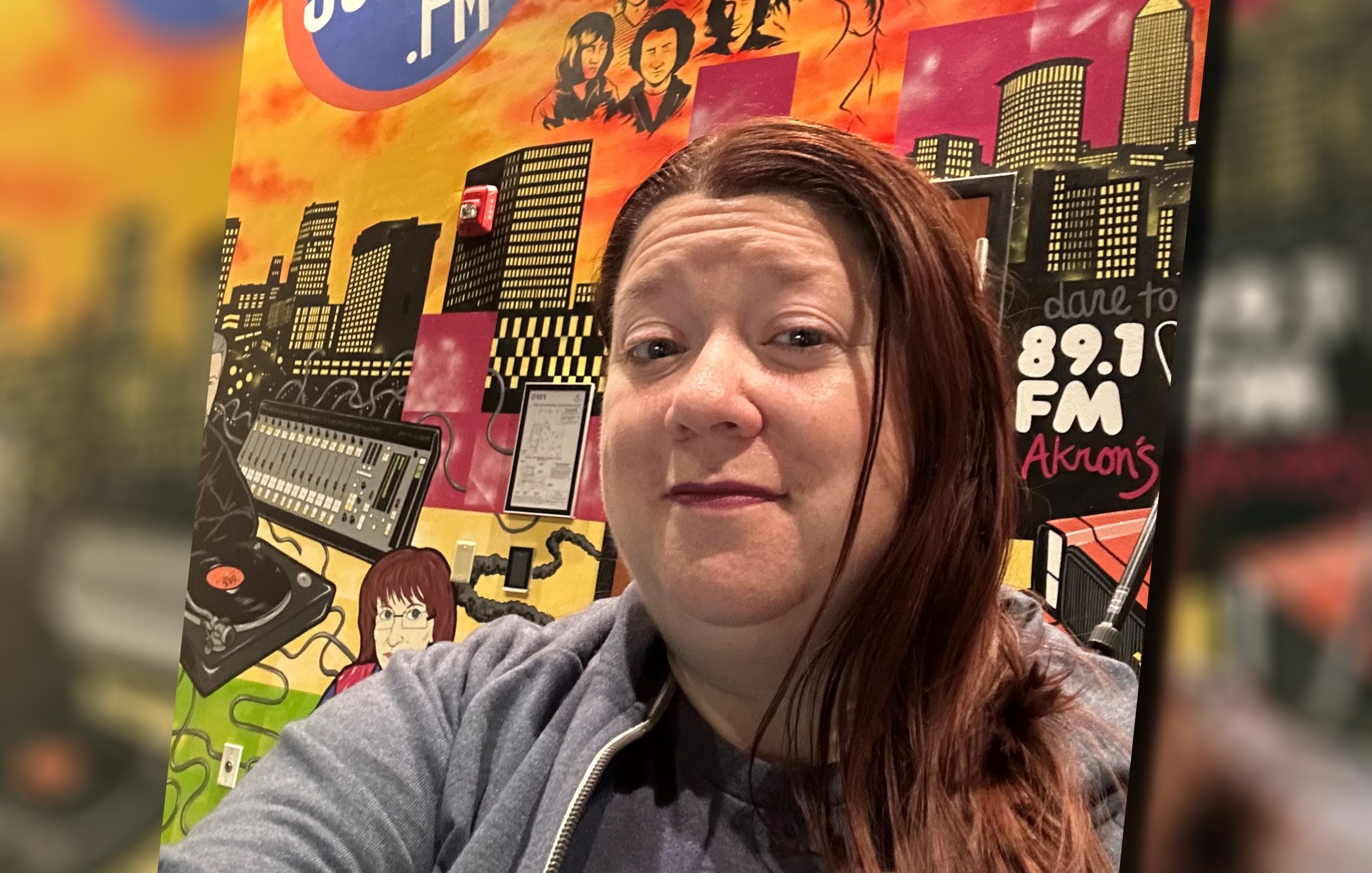 By Michelle Charles - Summit FM Development Director
This week's volunteer is Rebecca Baird. I met Rebecca while working on the Summit FM's Elevate capital campaign a few years ago. I am thrilled that she volunteers with us here at the station! Rebecca works at the front desk on Mondays and Fridays and has also helped with many of our pledge campaigns by answering phones. She has been volunteering at the station since 2016 and lives in Copley with her husband Micah, daughter Kelly, and crazy dog Mokey.
I asked Rebecca a few questions:
What do you like about volunteering?
I feel honored to help the wonderful people at the Summit make the music happen. The staff and other volunteers are the best people to hang out with, plus you just never know what is going to happen around here!
What was your first live concert?
I went to see Rusted Root and Jewel at Blossom in 1999, though the first concert ticket that I purchased myself was U2 in Lexington Kentucky in 2000.
What is an artist that you discovered on the Summit FM?
Kaleo
What is your favorite band of all time?
Sting
What is your favorite movie?
Love Actually
What book are you reading right now?
Annihilation by Jeff Vandermeer
Would you like to become a Summit FM Volunteer? Click here for more information!
In Other News