Timeline 1993: 30 Years Ago, The Flaming Lips Stumble Into The Mainstream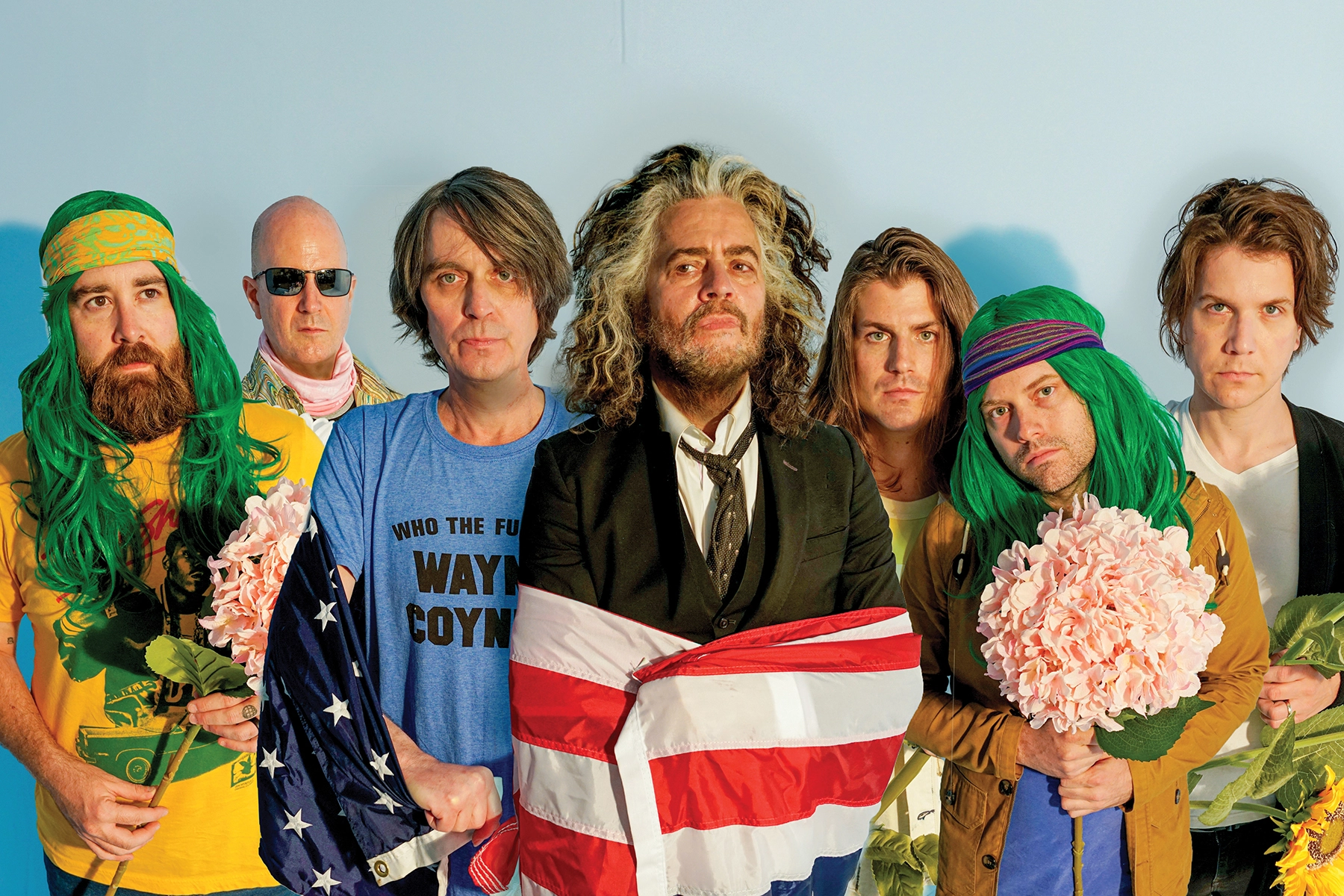 By Dave Swanson - Summit FM Contributor

A bunch of freaks! A bunch of freaks I tell ya! The Flaming Lips, perhaps the most famous rock and roll exports from Oklahoma City, began life back in 1983 with a modest arrival.
Combining garage rock aesthetics, a love for the Cramps, and a thirst quenched by lysergic laced Oklahoma well water, Flaming Lips entered the rock and roll world with a self-titled EP. Released on the band's own label, Lovely Sort Of Death, their mélange of styles caught the ears of college radio dj's and independent record stores, as word spread about these misfits from Oklahoma.
Harbored in their own world, away from the scene tripping of New York, LA or even Athens, GA, the Flaming Lips created their own off kilter sonic world and in short order indie rock labels started calling. Restless, a subsidiary of Enigma (itself a subsidiary of Capitol) won out and released the band's first full length LP, 'Here It Is,' in 1986. By this point, the more standard 'garage' influeneces were being replaced, or updated, by a nod to contemporary soldiers like Sonic Youth, Butthole Surfers and Frightwig, combining noise, melody and a darker sense of reality within their psychedelic inspirations.
More albums followed, some mining a more traditional style ('One Million Billionth of a Millisecond on a Sunday Morning' is a dead ringer for vintage Pink Floyd) while others like 'Drug Machine In Heaven' preceded the whole 'grunge' formula with its sludgy chaos.
In a post –'Nevermind' world, the major labels were falling over themselves trying to sign the next Nirvana. Looking under ever rock and in every corner of the underground to find that one band. In 1991, Warner Brothers signed the Lips to what has turned out to be a long-lasting contract. That first album for WB, 'Hit To Death In The Future Head,' was released in 1992 to little fanfare. The diehard Lips fans stayed true, but others were slow to arrive to the party.
Things would change with the 1993 release of their second major label offering, 'Transmissions from the Satellite Heart.' Their sixth album overall found the Flaming Lips seeking adventure in slightly more melodic and pop inspired songs, while retaining their ongoing psychedelic agenda.
Kicking into gear with the opening track, 'Turn It On,' it's obvious the band were up for the challenge. The raw guitar-based pop song, with more than a hint of Neil Young-ish vocals, was catchy as hell, especially by F. Lips standards. The song retained the adicic gloss the band strived for but with an honest to goodness pop song at the core. While the noisier side of the band quickly appeared by the second track, and a more psychedelic aspect in bloom on 'My Pregnant Head,' it was the album's fourth track that shoved the band onto MTV's playlist and into mainstream ears.
'She Don't Use Jelly' was and remains, a perfect example of what happened in the 1990s music world. Once the doors were blown off the hinges by Nirvana, everything was fair game; the world was up for grabs. 'She Don't Use Jelly' was just catchy enough to represent itself as a pop song, while at the same time weird enough to stand in line on the 'alternative' side of the room. It is a weird record, charmingly so. Who knows what Wayne Coyne is going on about here and it doesn't really matter. It's a sonic ride all its own, complete with off kilter video, just right for the 120 Minutes crowd and even lampooned by arbiters of taste, Beavis and Butthead.
All this 'alternative' fueled attention pushed the single into the Billboard Top100, making it all the way up to #55. It stands as their only charting single for the band. It's hip factor even allowed the band to appear on the ever so popular 'Beverly Hills 90210 playing the song for those crazy spoiled rich kids.
Though the band has progressed and evolved into their own unique creation over the decades, miles away from where they started, 'She Don't Use Jelly' remains a fan favorite and in many ways, a signature song for those wacky Oklahomans.
In Other News