Album Essentials: The Cure - "Kiss Me, Kiss Me, Kiss Me"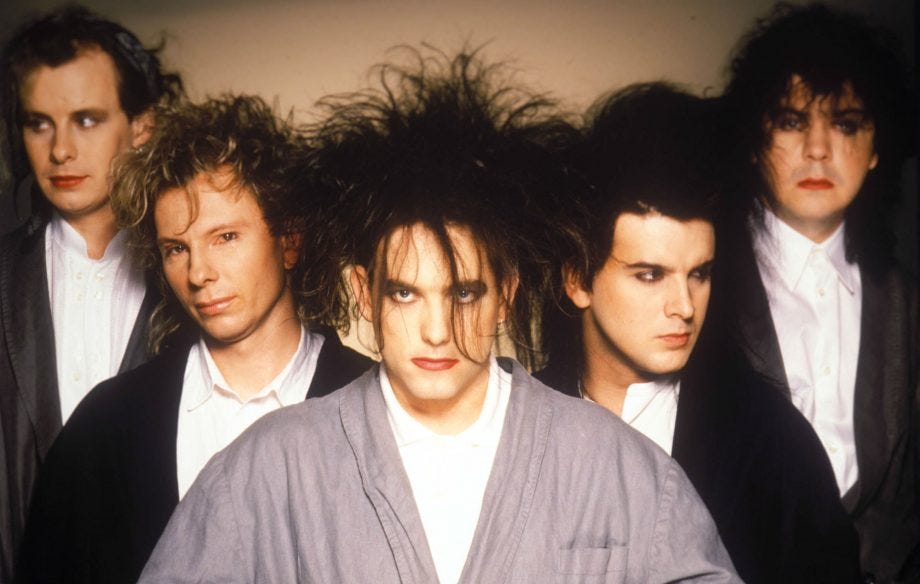 By Dave Swanson - Summit FM Contributor
The Cure kept raising the stakes and honing their craft with each new album. The kinetic spark of their classic debut Boys Don't Cry gave way to lush and darker terrain with albums like Faith, Seventeen Seconds, and Pornography. In 1982, however, Robert Smith and company began indulging their pop craft, releasing a batch of grade-A singles like "Let's Go To Bed," "The Walk," "Love Cats," and "Caterpillar." These irresistible pop gems would push the band closer to the mainstream without any loss of identity. Quite the opposite, actually, and by the release of Kiss Me, Kiss Me, Kiss Me, the band had a fully realized vision where all shades of the Cure shone as one.
The album is a sprawling, often brooding work of art that, at the same time, manages to cough up pop gold with hits like "Hot Hot Hot," "Why Can't I Be You?" and the classic "Just Like Heaven." At the time, many of the ground breakers of the first half of the decade were reaping awards as 'modern music' (or 'college rock' if you prefer) was becoming a major force. Once more cult-ish bands like Jesus and Mary Chain, the Church, and R.E.M. were all starting to sell lots of records, the Cure were right there with them.
Kiss Me, Kiss Me, Kiss Me pushed its way into the Billboard Top 40, checking in at No. 35, their highest charting to that point. Meanwhile, the four singles from the album were all major players in MTV rotation and alternative radio, where they can still be found on playlists around the globe, including right here at The Summit FM!
Two years later, the Cure would release what many would call their crowning achievement, Disintegration, which would make them the fully realized pop stars they were always destined to be. Kiss Me, Kiss Me, Kiss Me was certainly a watershed moment in their illustrious career and an essential album that still holds a special place in the hearts of many a Cure fan!
Tune into The Summit FM all day Thursday, June 8 to hear tracks from Kiss Me, Kiss Me, Kiss Me as our Summit Album Essential of the week!
In Other News