Timeline 1983: 40 Years Ago, Roxy Music Call It A Day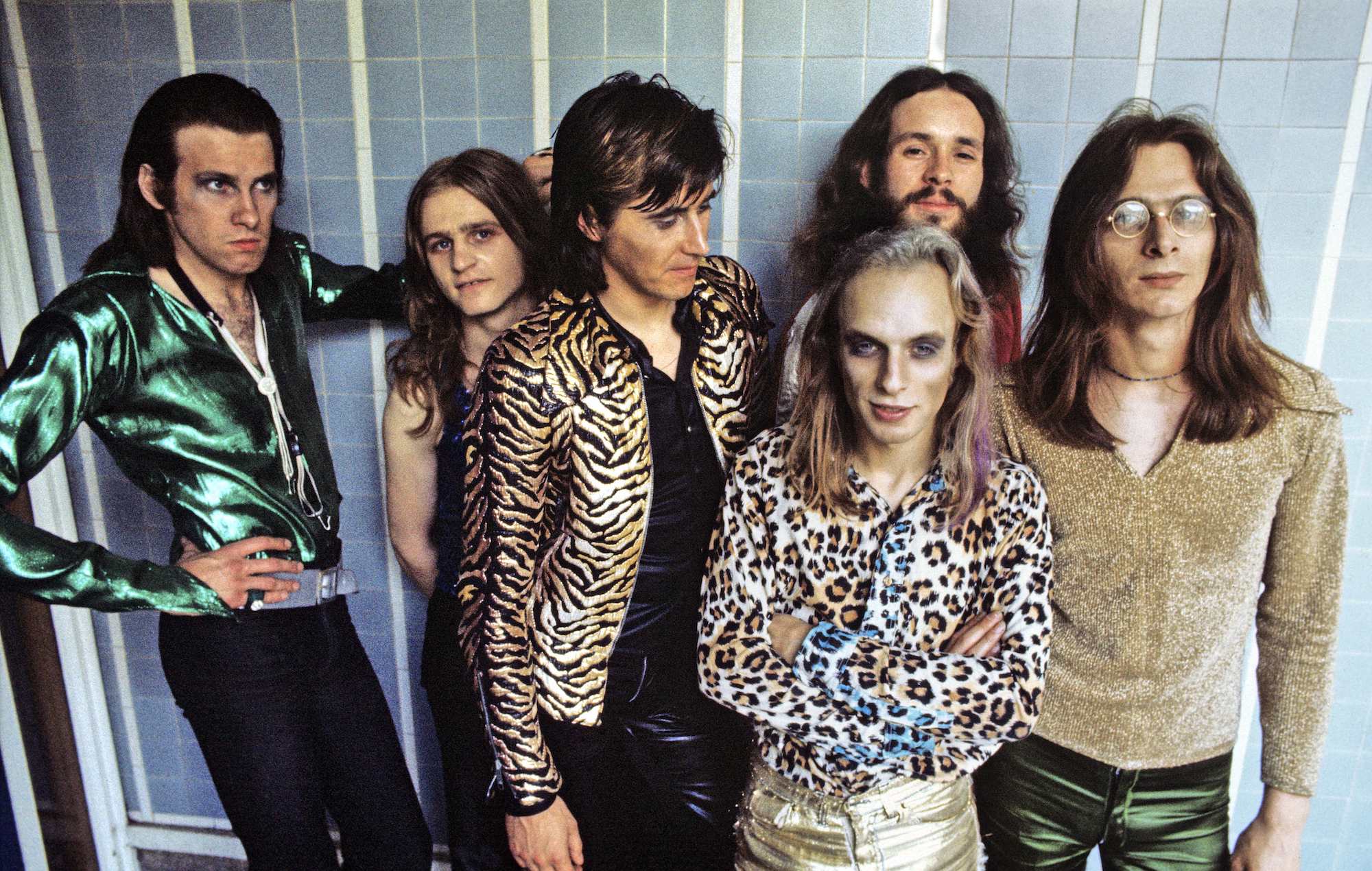 By Dave Swanson - Summit FM Contributor
Forty years ago this month, Roxy Music -- one of the most unique, forward looking and, well, coolest bands ever -- put a cap on their initial run. Formed in 1970, Roxy Music truly was unlike any other rock and roll band up to that time. Formed by singer/songwriter/visionary Bryan Ferry, Roxy Music would, over the course of the decade, create some of the most unique, challenging and exciting music on the planet.
After auditioning for a recently open role as lead singer of King Crimson, Ferry started charting his course. Though Robert Fripp and company weren't interested in his talents for Crimson, they liked what he had to offer and helped get him a production deal with their label, EG Records. Guitarist Phil Manzanera, a friend of Ferry's, was recruited early on, followed by 'non-musician' and style progenitor Brian Eno, saxophonist Andy Mackay and powerhouse drummer Paul Thompson. It was Ferry's vision of what a rock and roll band could, and should, be that lead the band to adopt a style all their own, merging a sort of 1950s chic with a golden futuristic glow.
Glam rock was a complex beast as it could be defined by the swagger of Marc Bolan, the sexual ambiguity of David Bowie, as well as the bubblegum stomp of Sweet. One other very important angle came from Ferry and Roxy (along with Cockney Rebel and Be-Bop Deluxe) who gave 'Glam' a more intellectual and artsy setting in which to act out, creating a genre best tagged 'Art Rock,' riding that third rail between Prog, Pop and Glam to an entirely unique destination. Everything about their entire presentation was linked together and very intentional, from the band's image, to the album sleeve art, to their live performances.
Roxy Music released their classic debut single, 'Virginia Plain,' to rave reviews in 1972. That three-minute blast of pop-art was a heads up that something new was happening. Their debut album followed quickly, cementing their place at the forefront of this new post-Woodstock era. It remains one of the most cherished and heralded debut albums of all time. 1973 brought their sophomore effort, the equally thrilling 'For Your Pleasure,' which raised the band's profile. Brian Eno left the band at this point to pursue a solo career that would know no boundaries as both artist and producer. Eno would release a handful of influential 'pop' albums before basically inventing 'ambient' music. He would then go on to produce acts ranging from Devo and Talking Heads to U2 and Coldplay.
The band carried on releasing three more classics, 'Stranded,' 'Country Life,' and 'Siren' over the next two years. After scoring their first U.S. hit with 'Love Is The Drug' in 1975, Roxy Music continued to record and tour, but by the time of 1980's 'Flesh And Blood,' they were down to a trio of Ferry, Manzanera and Mackay. Their final album would prove to be another hit as they changed style yet again, this time to a very lush and more sophisticated vibe with the gorgeous 'Avalon,' which spawned the hit 'More Than This.'
Following the 1982/83 tour, Roxy Music just kind of evaporated. No blow-up, fist fights or tragedy, they simply called it a day, though their influence would be felt throughout the decade and beyond. All members remained active in music, occasionally crossing paths, but a full-on reunion (sans Eno) would have to wait until 2001. Roxy Music was inducted into the Rock and Roll Hall of Fame in 2019.
If you have never immersed yourself in all things Roxy Music, do yourself a favor, and do so now!