Studio C: The War & Treaty Visit The Summit FM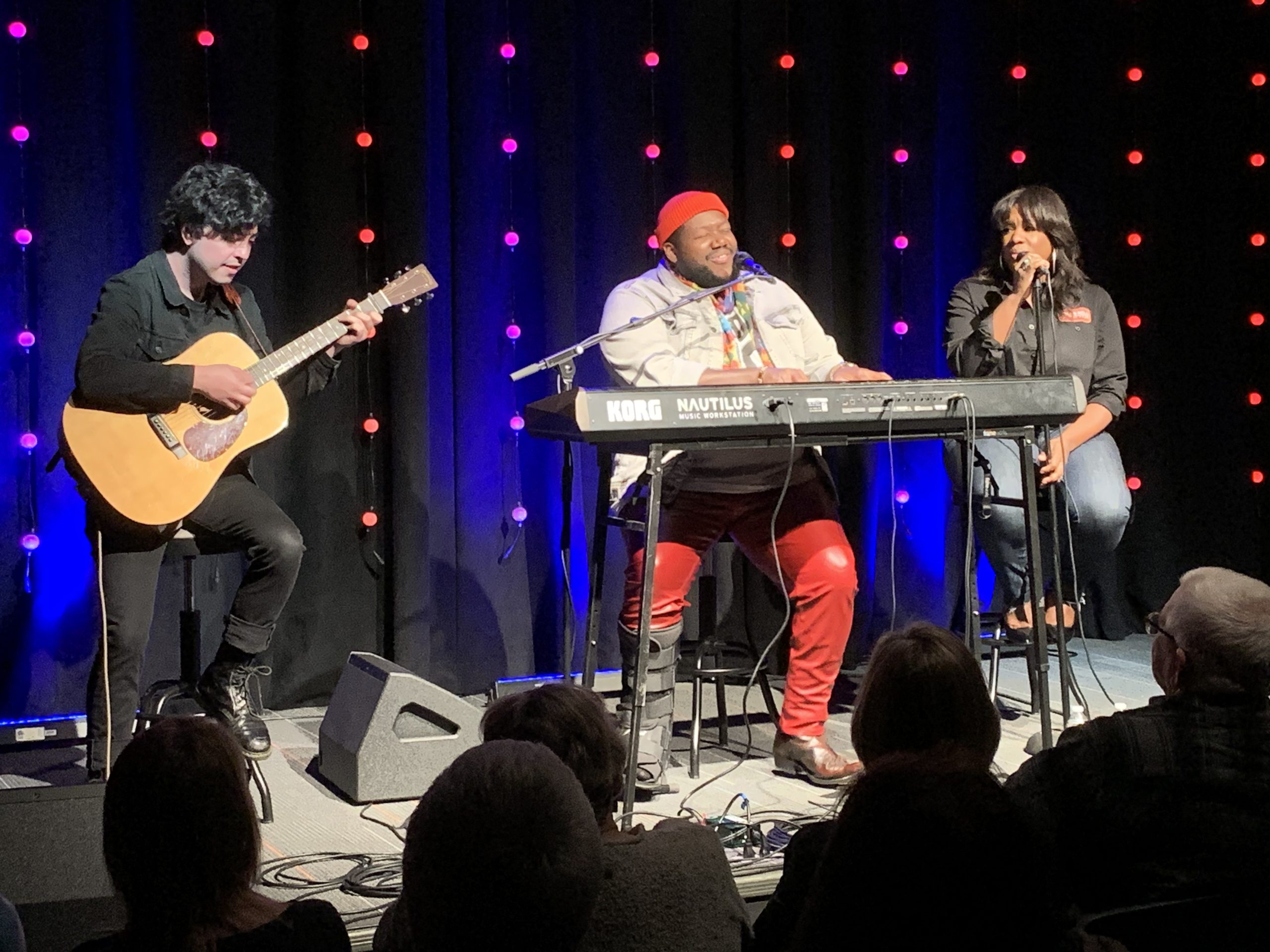 Our friends The War & Treaty, Michael and Tanya Trotter, stopped by The Summit FM on the first day of our Spring Membership drive! They played a passionate set of stripped-down songs from their new album, "Lover's Game" for a room full of Summit FM members.
Stay tuned to our Western Reserve PBS television show "Studio C Sessions," as well as our Youtube page, to see clips from their performance!
Get invites to Studio C performances by becoming a member of The Summit FM
Pictured: Summit Music Director Chad Miller and Michael & Tanya Trotter