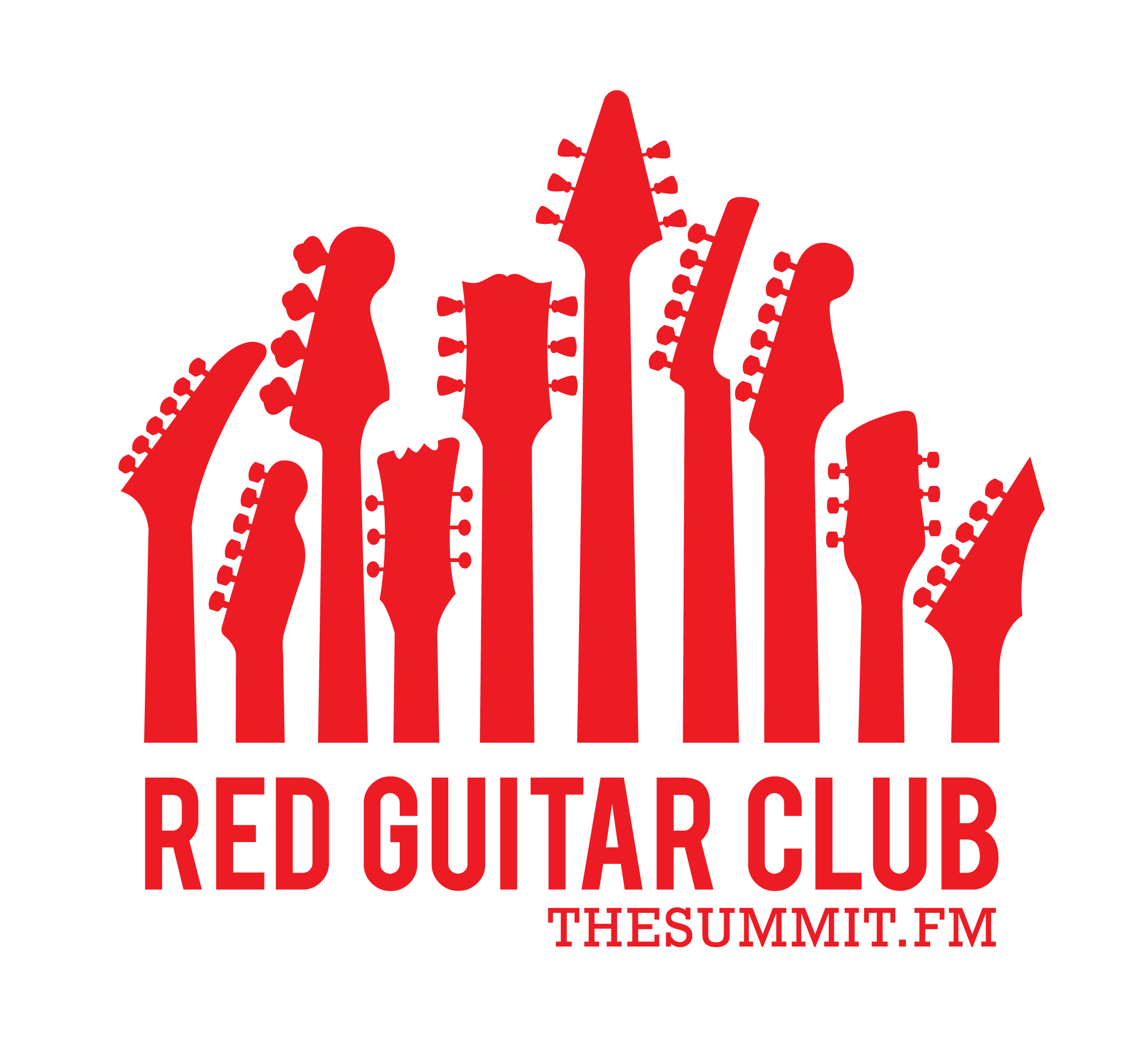 Here at The Summit we realize that YOU, our station member, are at the core of our customer base. Your commitment to the radio station makes it possible to continue producing and presenting high-quality, listener-supported, commercial-free programming made right here in Akron.
The programming appeals to YOU: musically adventurous, sophisticated and loyal. Members like you who financially support this station, and share in its mission, can now join a like-minded, forward-thinking, elite group, called The Red Guitar Club.
By becoming a member of "The Red Guitar Club", you recognize The Summit as a local and global treasure. Your commitment and partnership energizes us and provides the foundation for our creative future.
Most importantly, Red Guitar Club members will play a significant role in ensuring the continued success of the station that so many in the Akron-Canton area and around the world enjoy each and every day.
We hope you will consider joining this exclusive station alliance.
The Red Guitar Club is our way of recognizing you. Red Guitar Club members have a chance to meet like minded members at private gatherings, receive 'FIRST NOTICE' of Studio C sessions, exclusive opportunities for meet n' greets with artists, and a chance to share the music that influenced their lives as a guest on Life and Lyrics hosted by General Manager, Tommy Bruno. It's our way of thanking you for the dedication you show to your public radio station that celebrates music and community.
After all your financial dedication and partnership provides the foundation for the future of this locally owned, locally staffed, locally funded, listener-supported public radio station.
If you would like to go beyond supporting The Summit through the Red Guitar Club, consider giving a Planned Gift to the Friends of The Summit. Click here for more details.