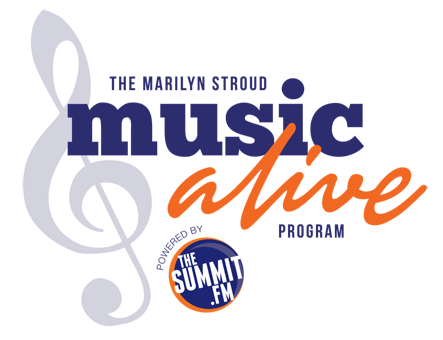 The Summit presents the "Marilyn Stroud Music Alive Program," helping young musicians in our local schools realize their dreams and learn the joys of playing an instrument.
So do YOU have an unloved, dusty and forgotten "gently used" musical instrument in your attic, closet or basement? There are dozens of kids who'd love the chance to learn to play it…kids whose families simply can't afford the expense of buying their child a musical instrument.
Through the "Marilyn Stroud Music Alive Program," The Summit will collect and repair instruments, and see they get placed in the hands of kids who will truly appreciate them.
Need more information? Call 330-761-3099, email musicalive@thesummit.fm, or download our donation form, and drop the instrument off. Let's keep the MUSIC ALIVE for a new generation.
"I heard about the program on one of the Summit's broadcasts. It's a great and noble program. I'm happy I can take a part in a small way. I'm a life long sax player and I truly believe in the work you are doing. I read of the many benefits to our school age children on your web site and every word of it is true. Music is so important! Thank you for you efforts. Bruce at Taylor Band and Orchestra is currently my sax tech so I'm aware of their location (too aware!) I will make a point of dropping the sax off next week.
I hope it goes to the next Charlie Parker!" Best, -paul